DESTINATIONS
Our Destinations list reflects the diversity of Meghalaya's landscapes and traditions. The destinations are spread across the different districts of the state and we have added information like themes and activities to help you shortlist places according to what interests you. Many of our destinations require you to head into rural heartlands and wild spaces, so information like distance from the nearest urban centres will help you schedule better. We also continue to add tidbits like places to stop enroute and lodging options so you have a complete and authentic experience wherever you go. Enjoy discovering Meghalaya's beautiful secrets. Get started now.
JAINTIA HILLS
A garden of monoliths, boats floating on crystal-clear waters, curtains of waterfalls over weathered rocks tucked in a secret forest – these are images that the Jaintia Hills conjures. Meghalaya's eastern section has been in the thick of North-eastern history, being mentioned in the chronicles of the Ahoms and other neighbouring cultures. The Jaintia Hills also provide the mesmeric scenery that one expects from Meghalaya as routes dart between highland meadows and steep tropical landscapes.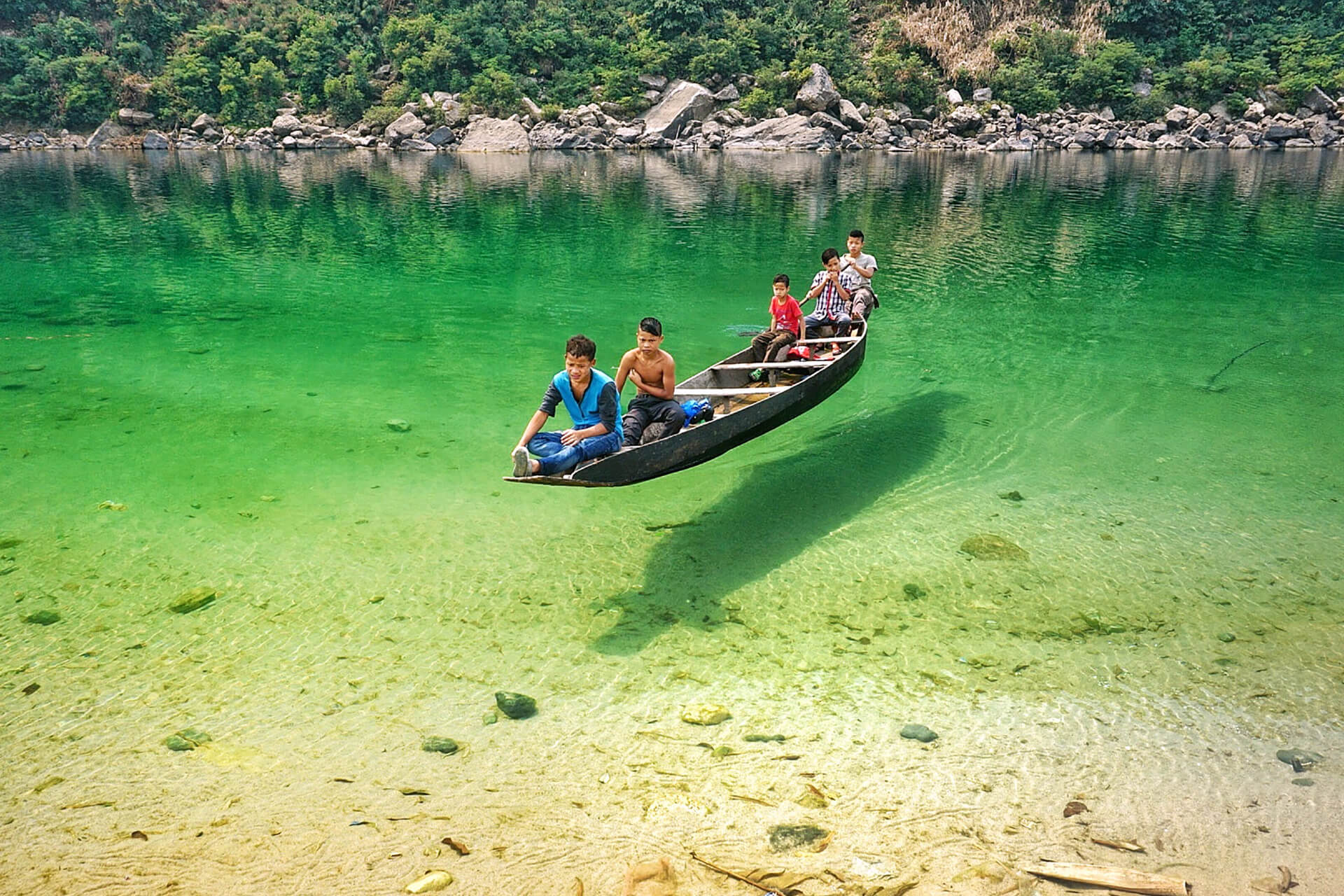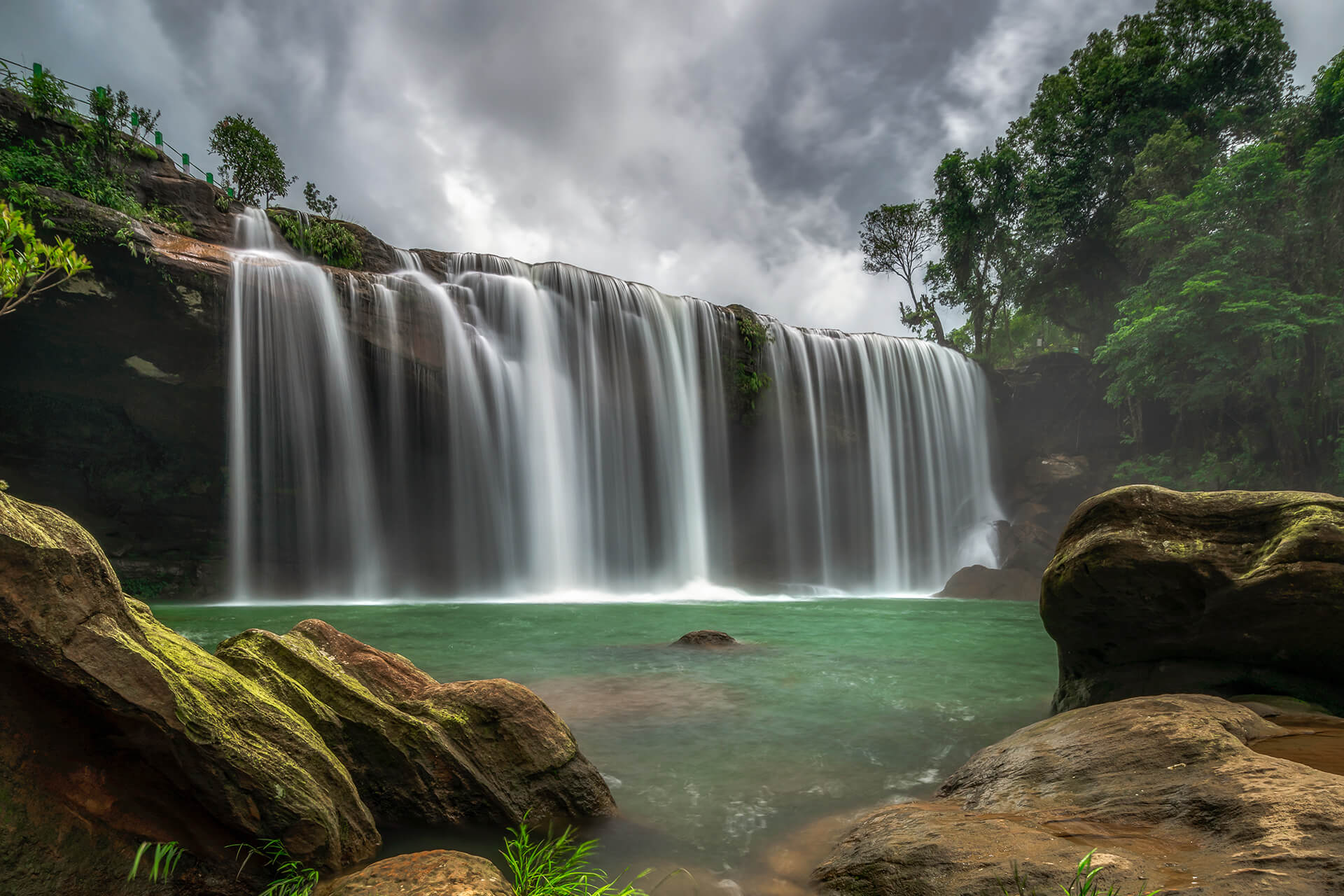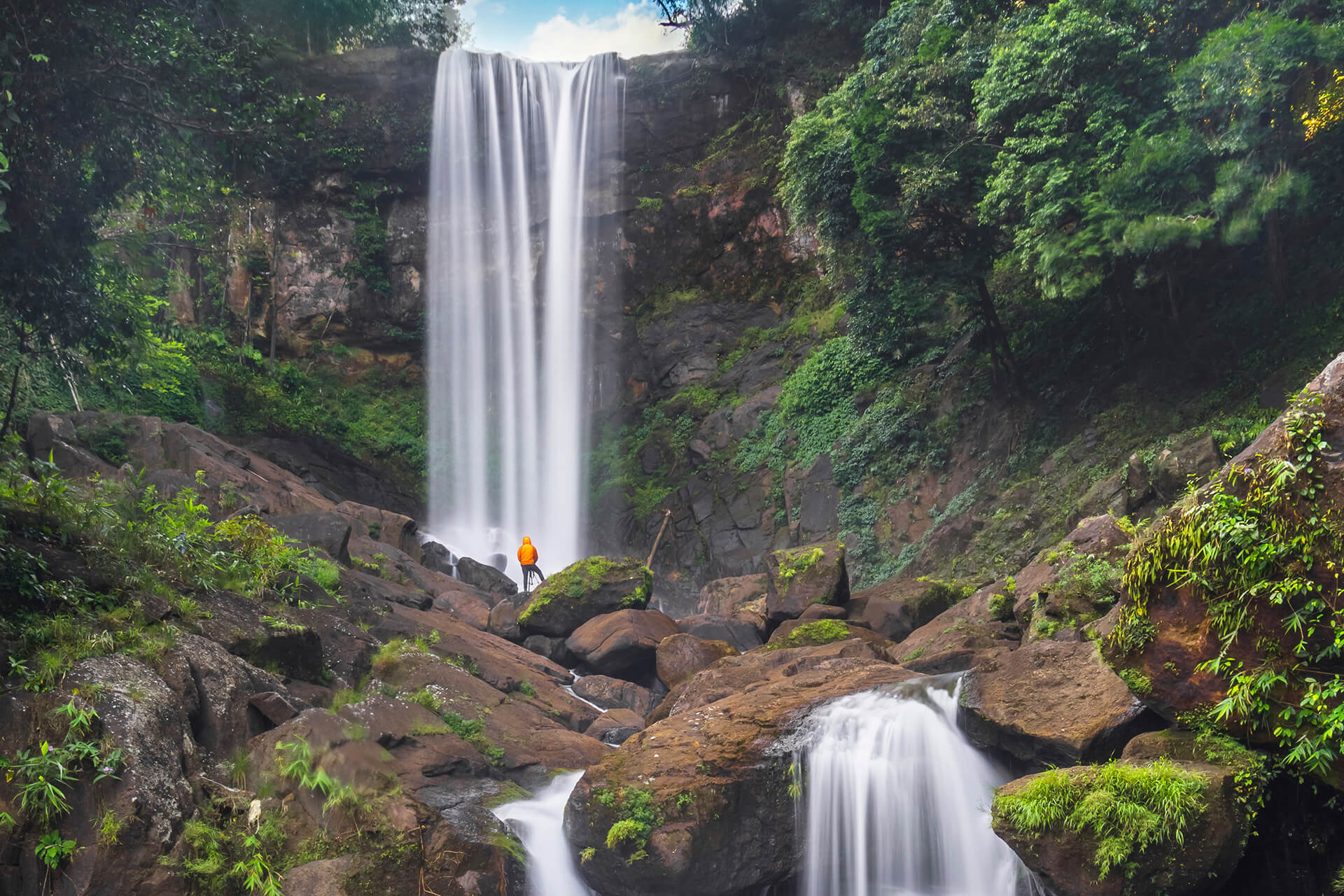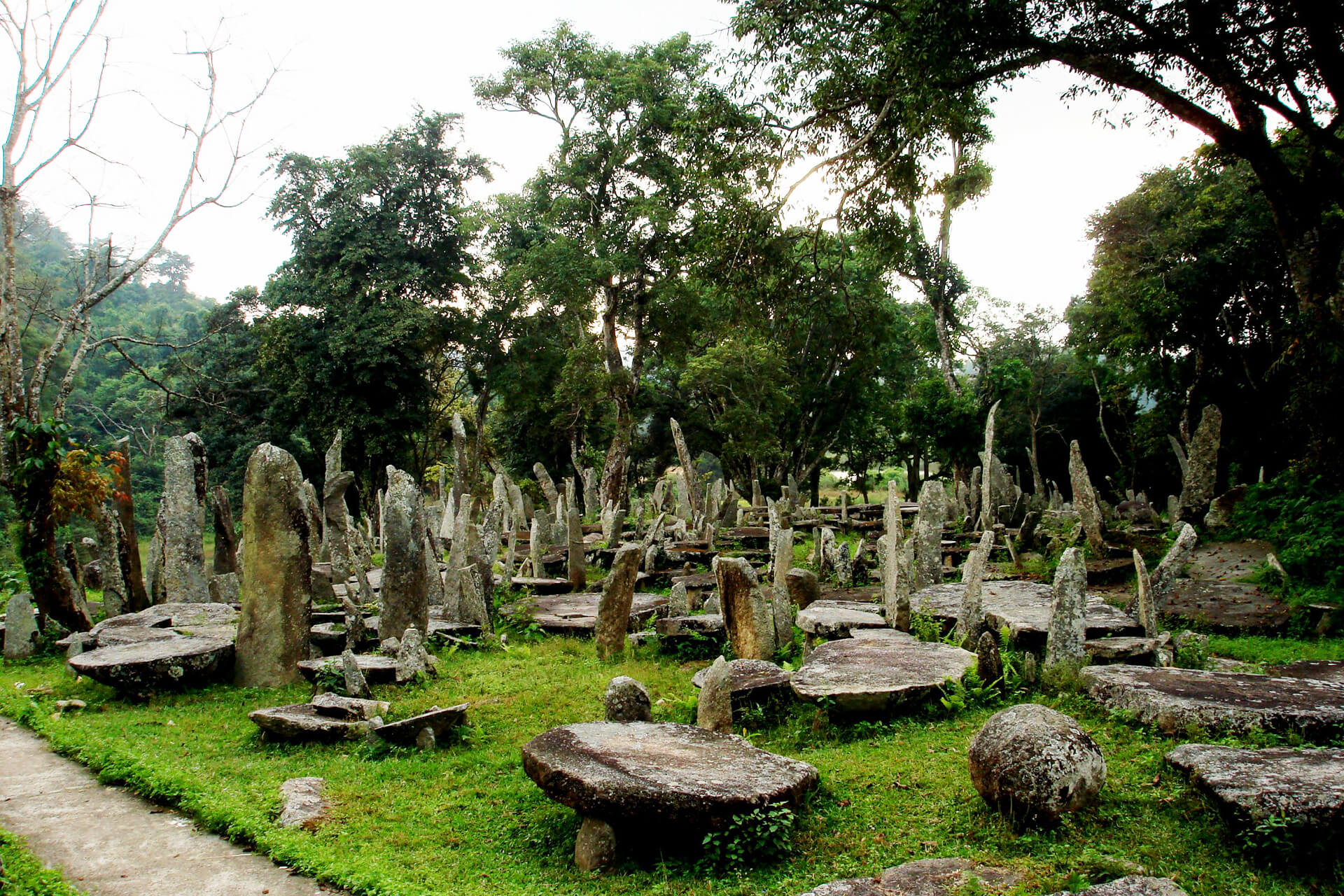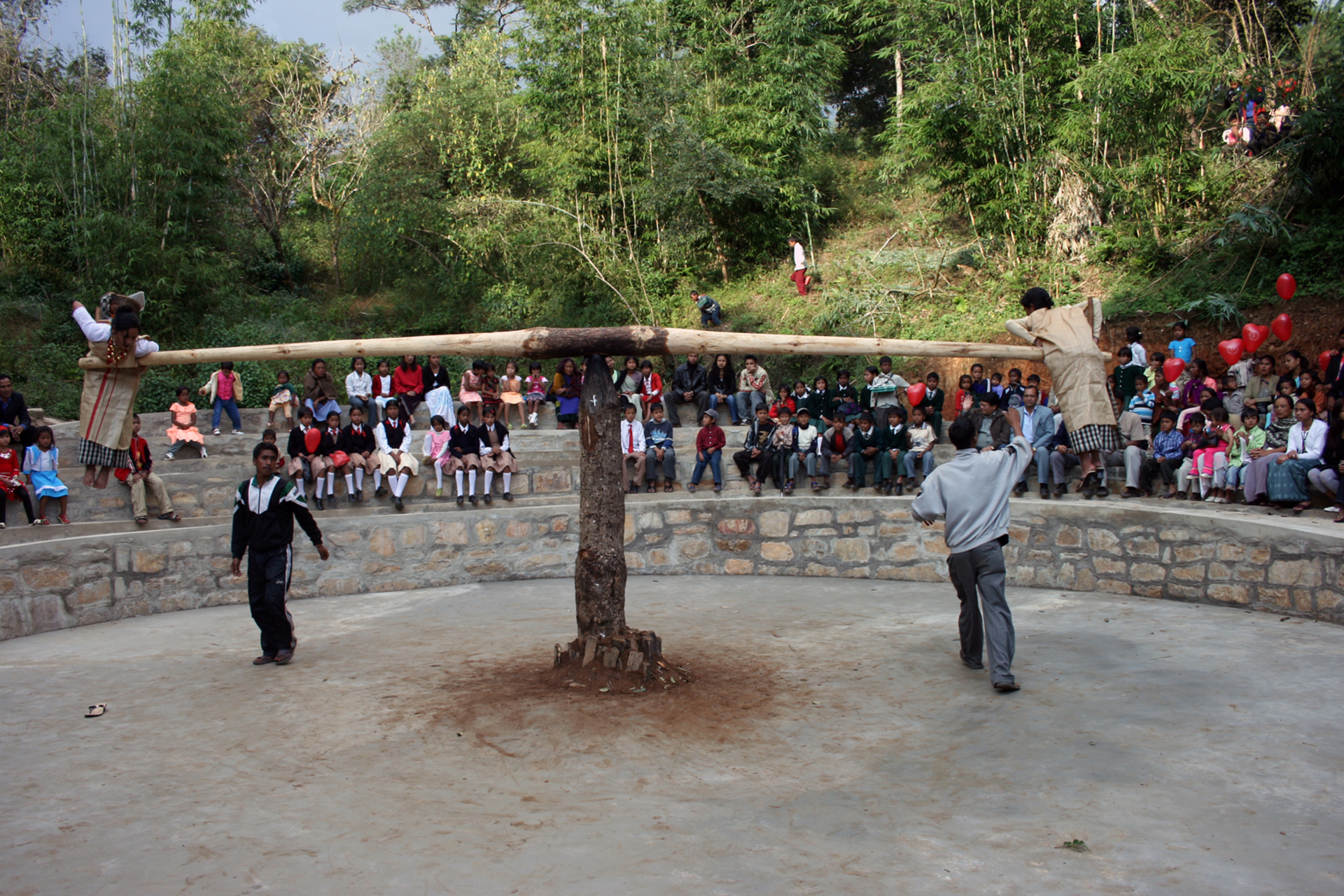 IALONG & SYNTU KSIAR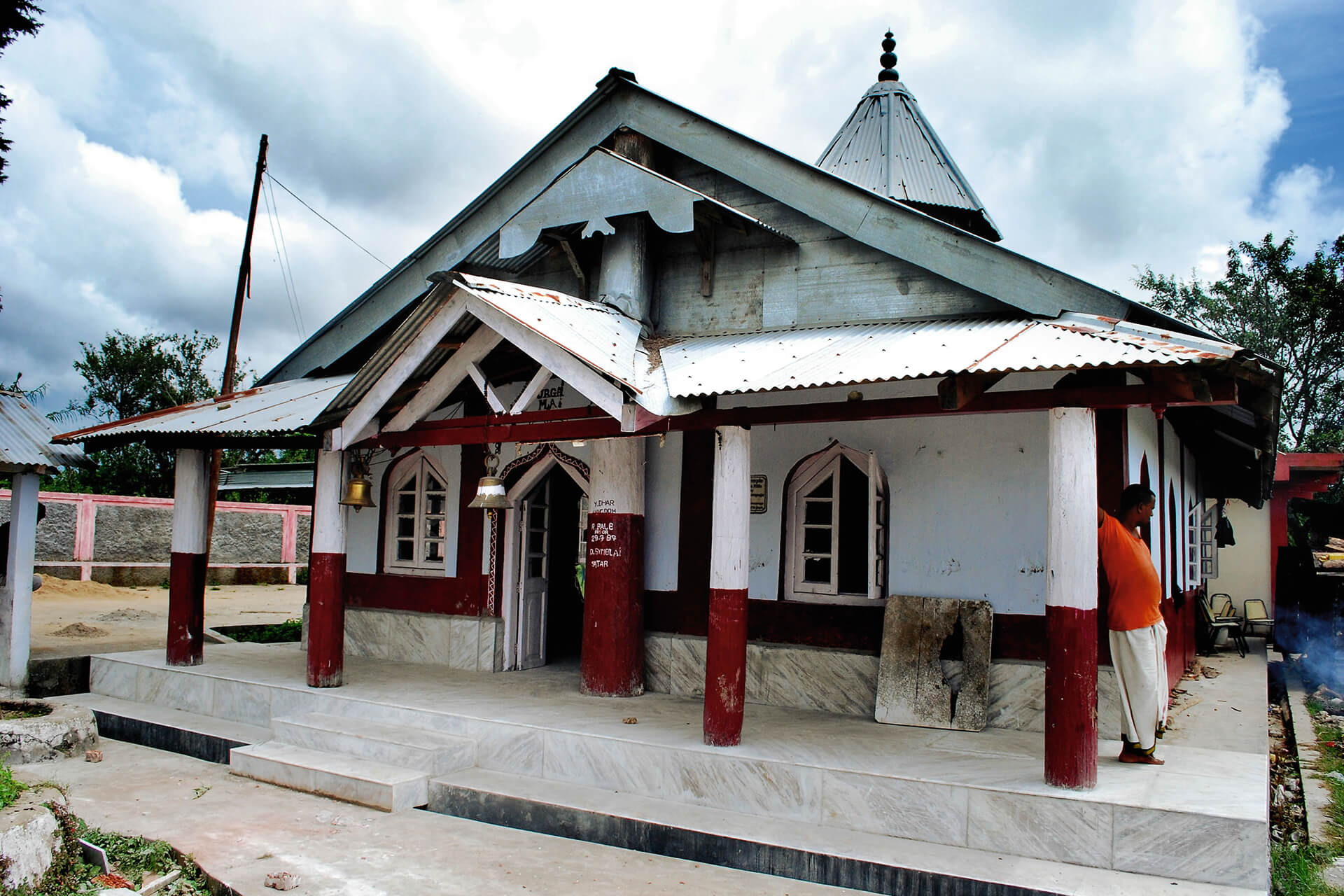 NARTIANG DURGA TEMPLE
KHASI HILLS
Meghalaya's highest elevations occur in the Khasi Hills and the southern edge is home to the planet's rainiest stretches. People have been visiting destinations like Sohra and Mawsynram for generations to witness the madness of the monsoons while cosmopolitan Shillong offers a distinct blend of small-town charm mixed with a modern urban vibe. The Khasi Hills offer extremes – whether you want to conquer a raging rapid, take a scenic road trip, sleep under the stars or lounge in a café with a book – there are options for all.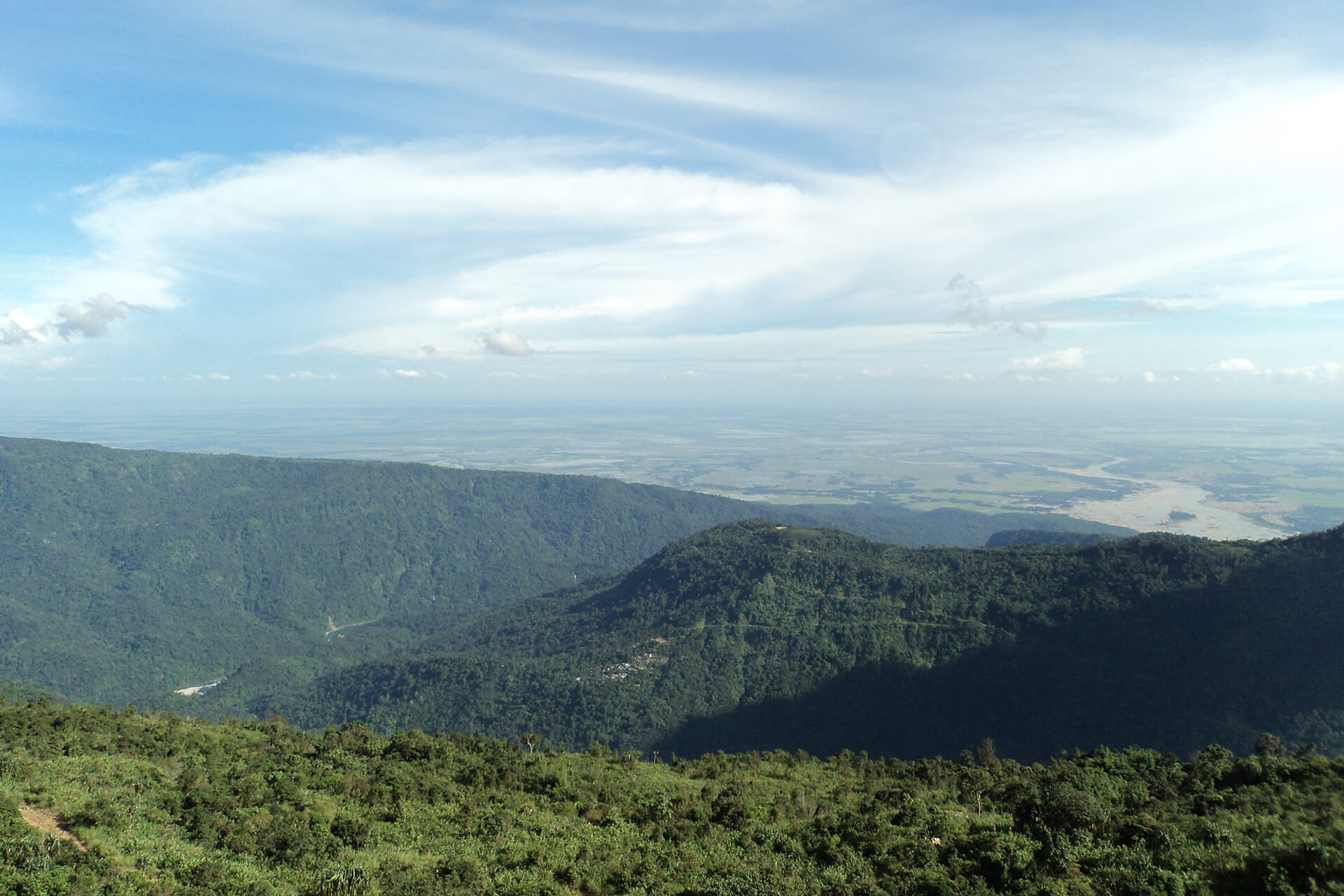 SOHRA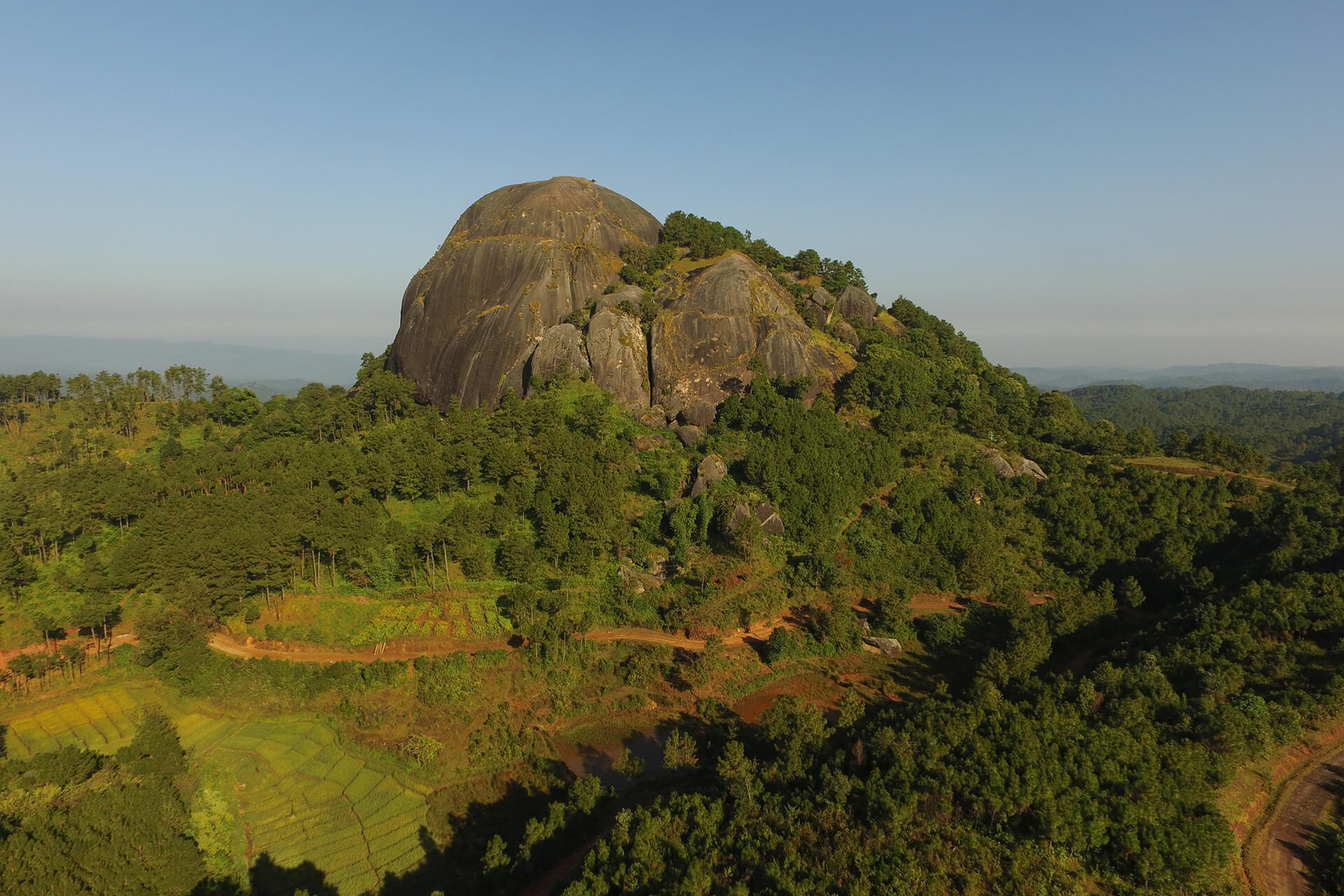 KYLLANG ROCK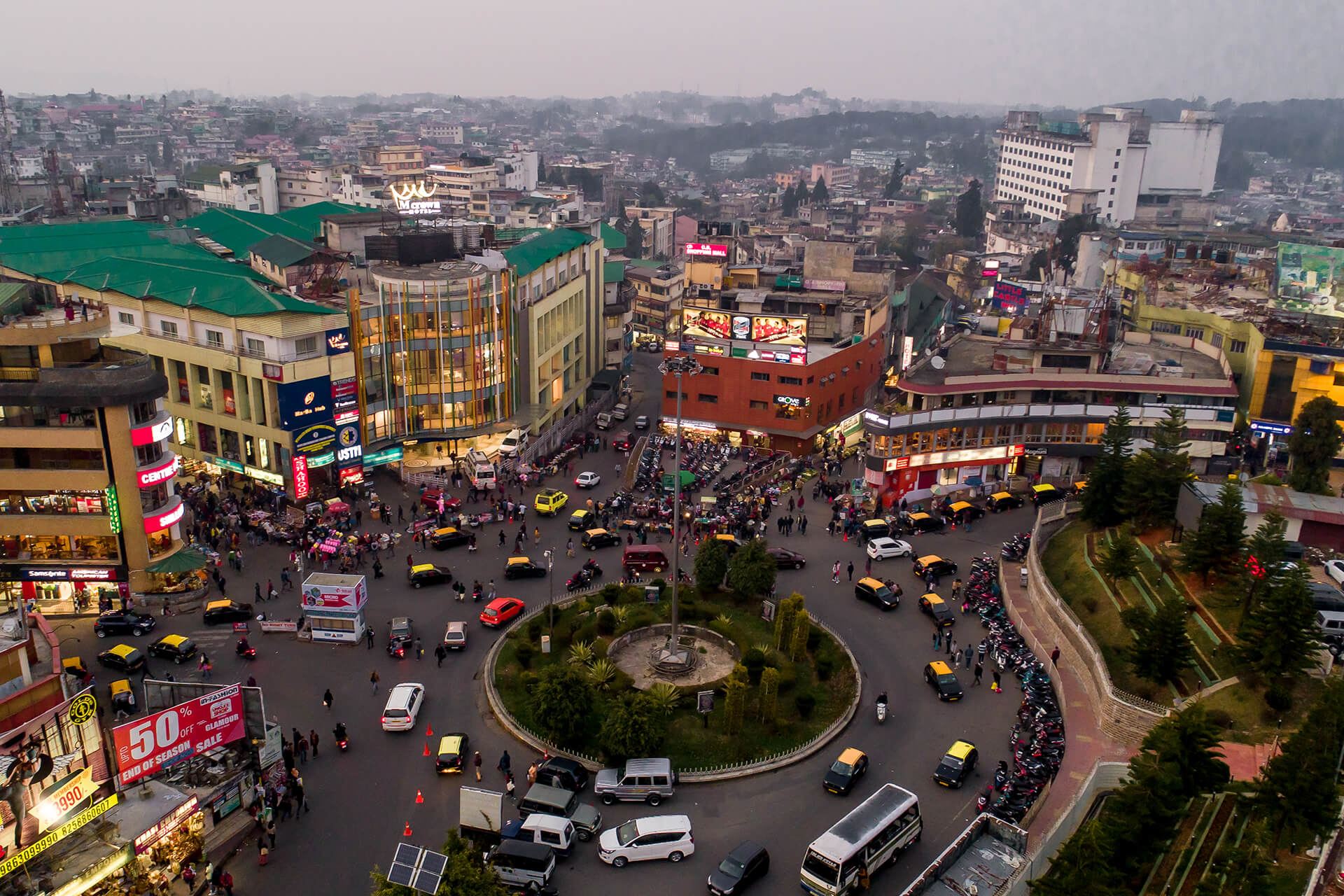 SHILLONG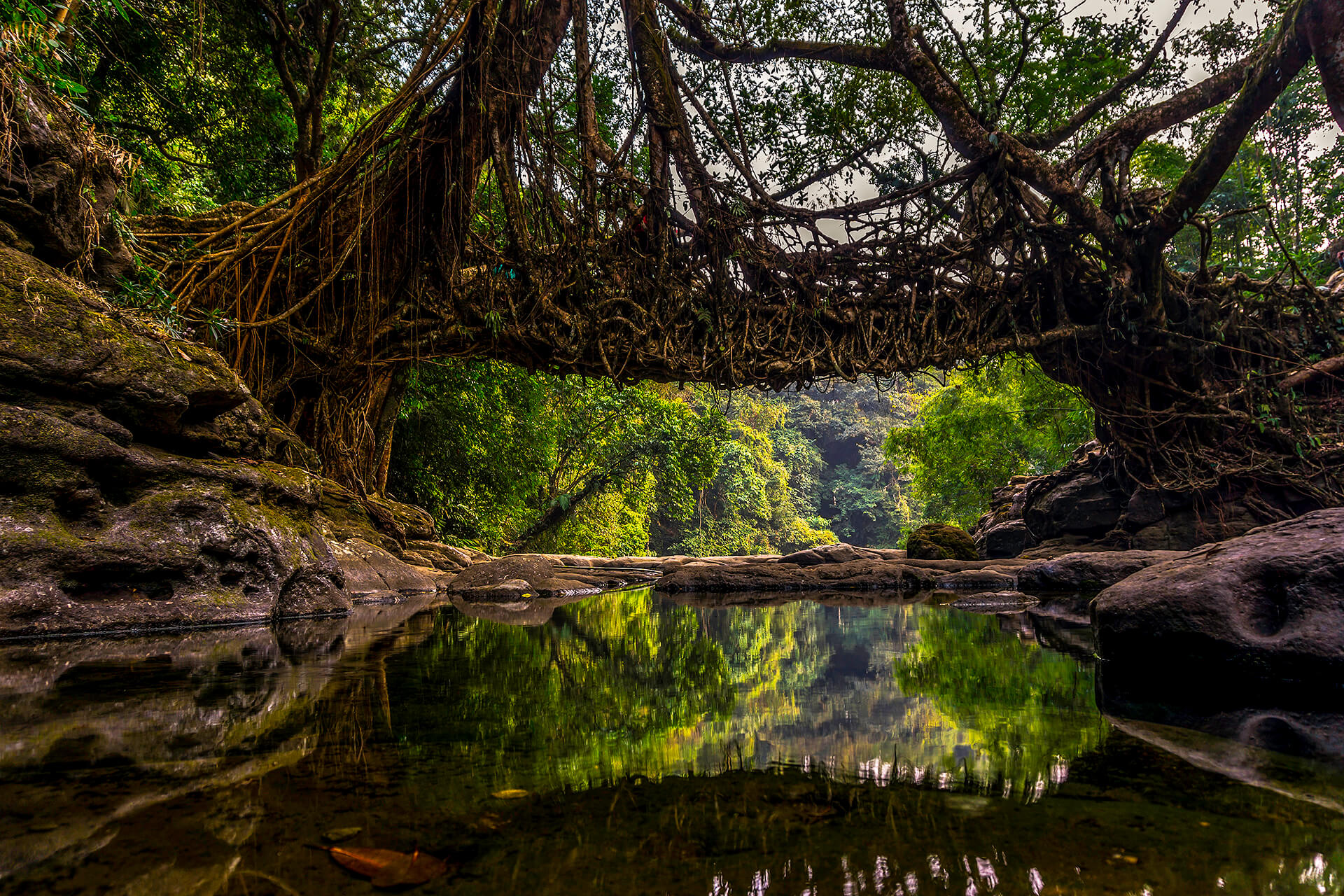 MAWLYNNONG VILLAGE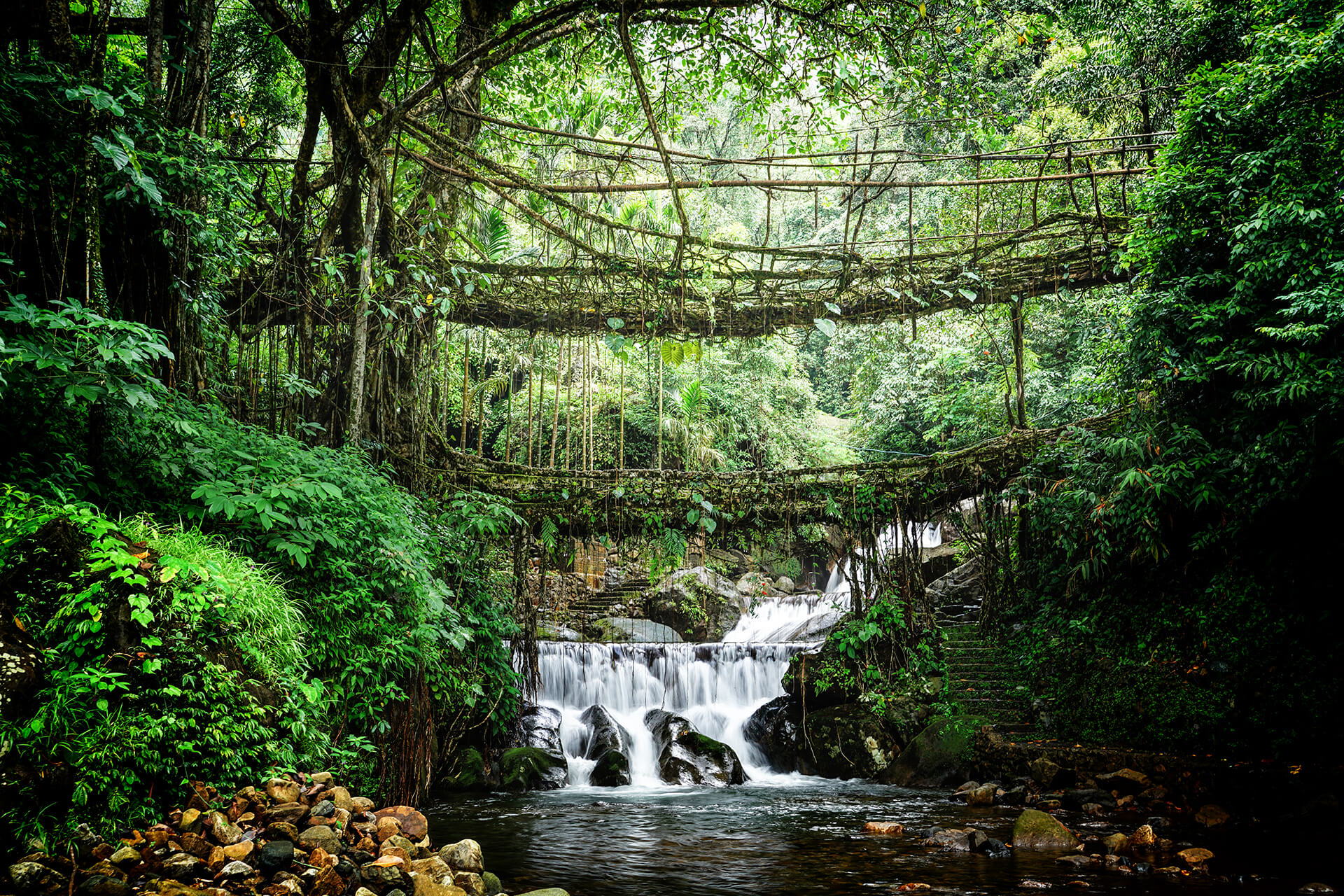 NONGRIAT ROOT BRIDGES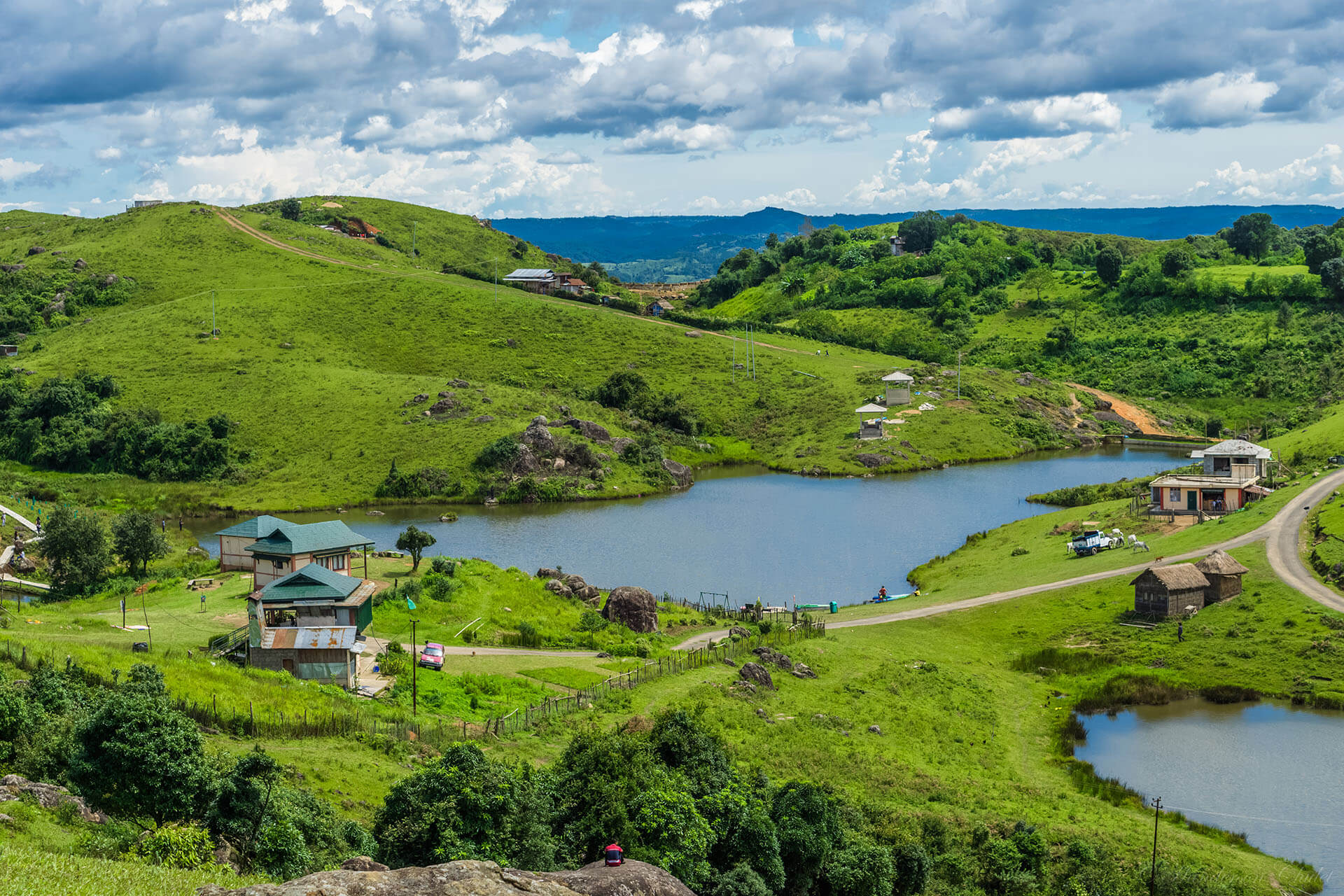 MAWPHANLUR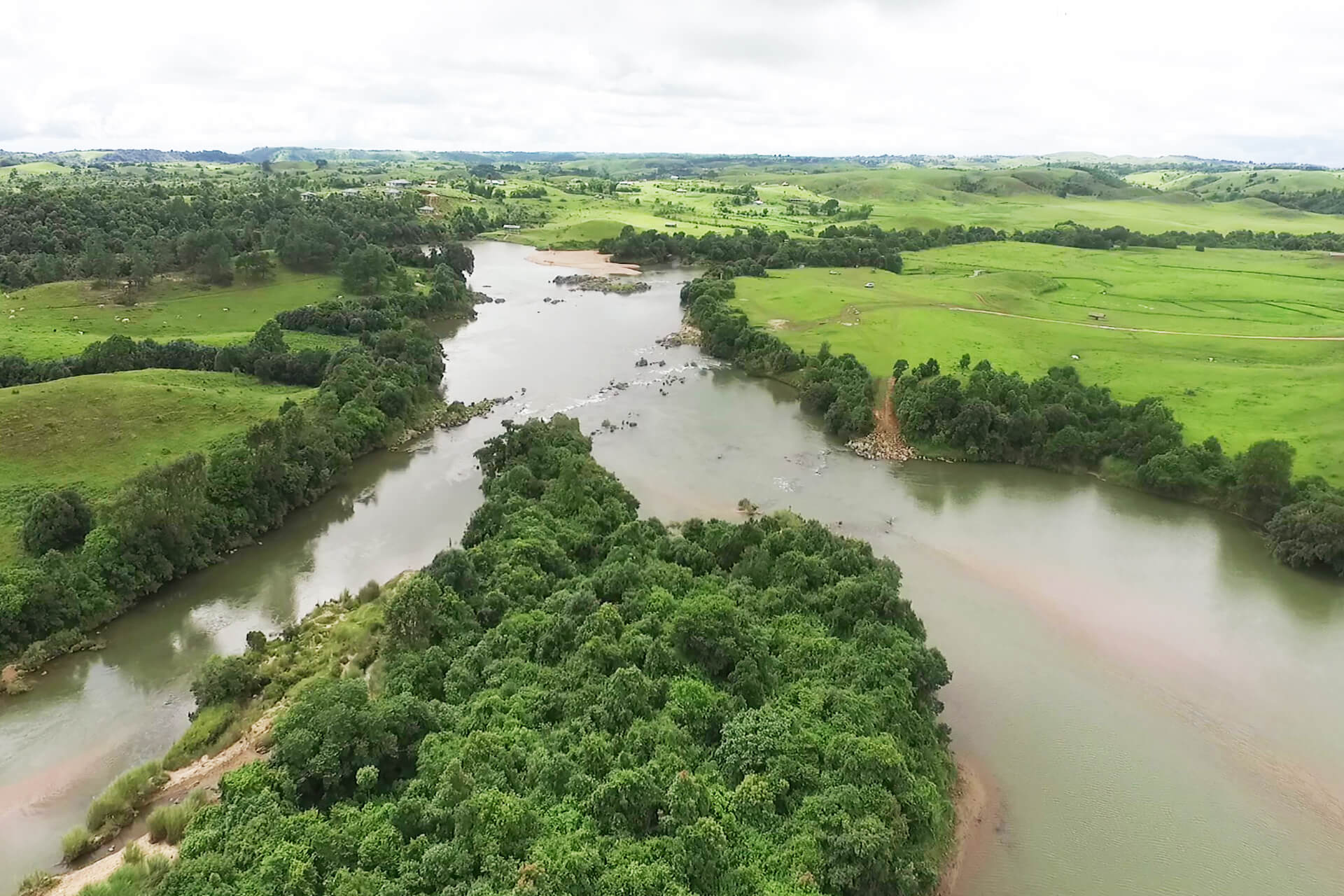 NONGKHNUM RIVER ISLAND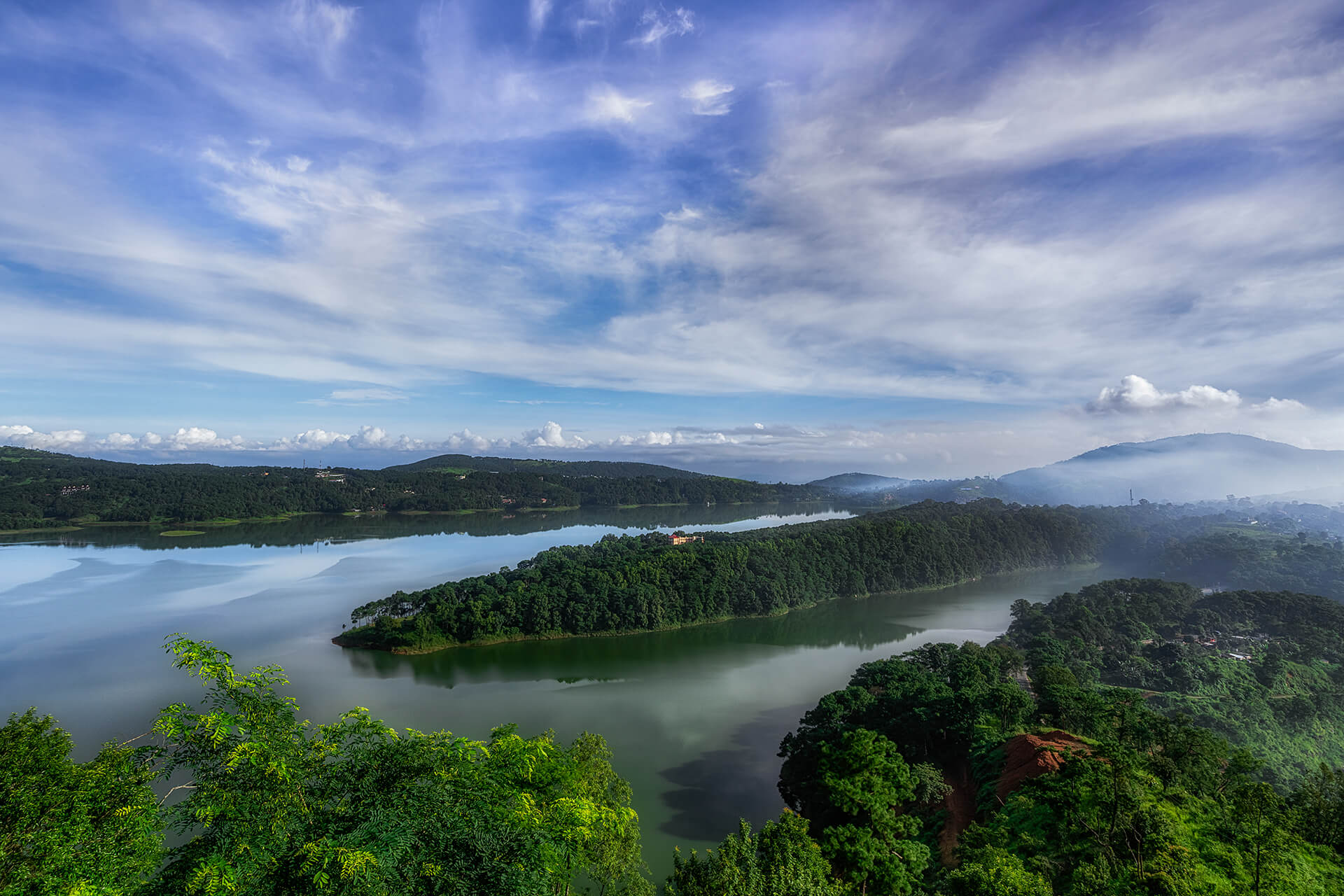 UMIAM LAKE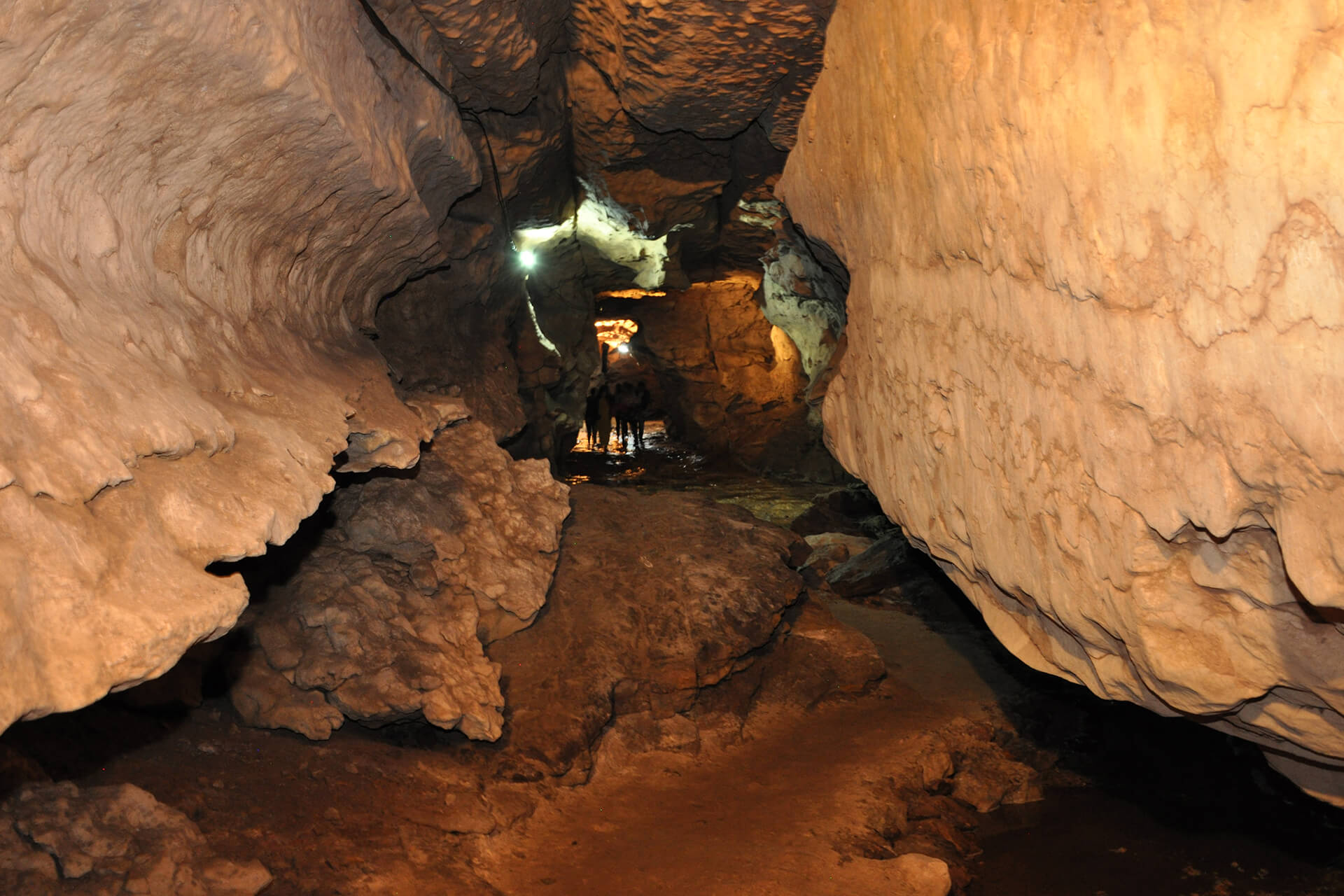 ARWAH CAVE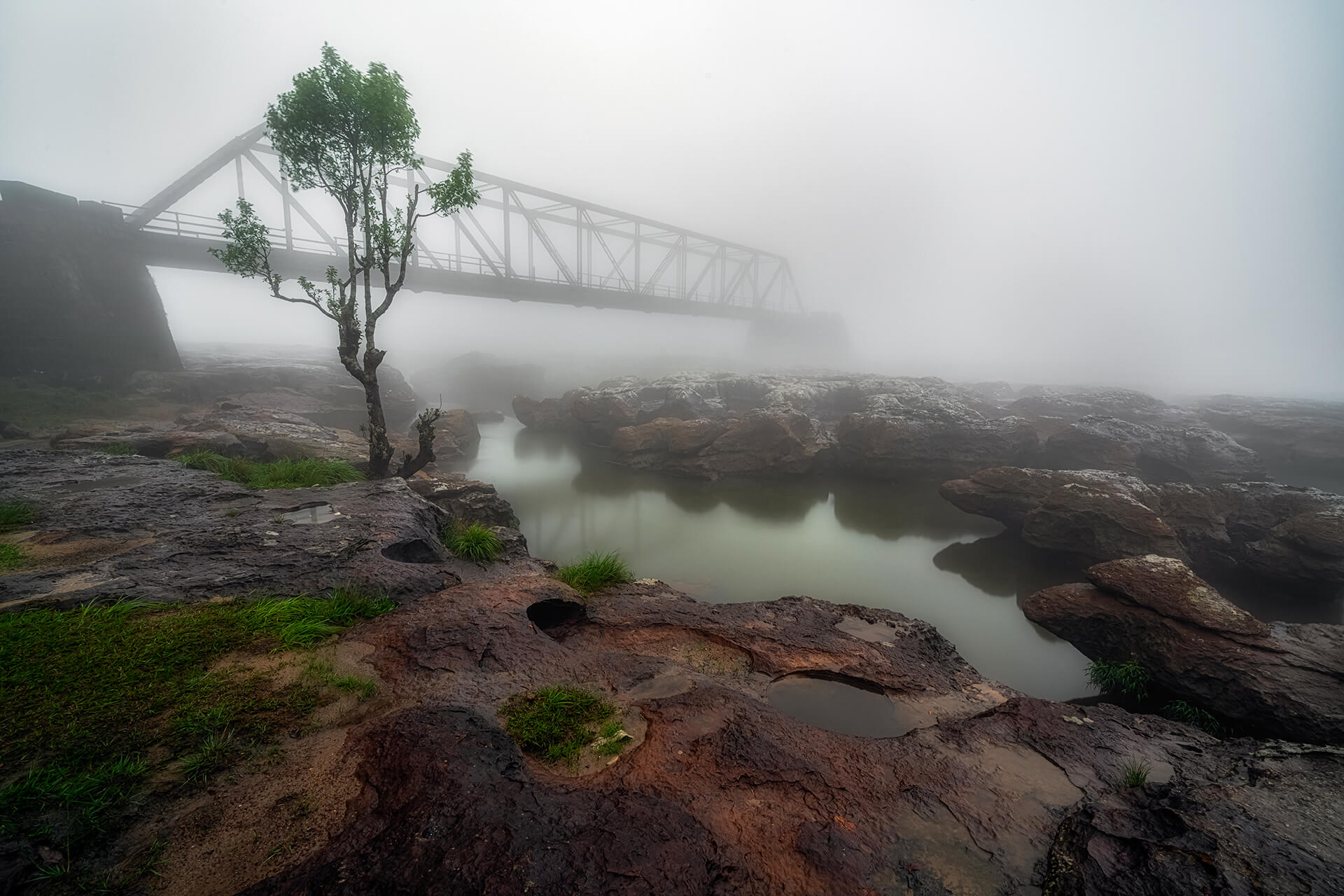 DAINTHLEN FALLS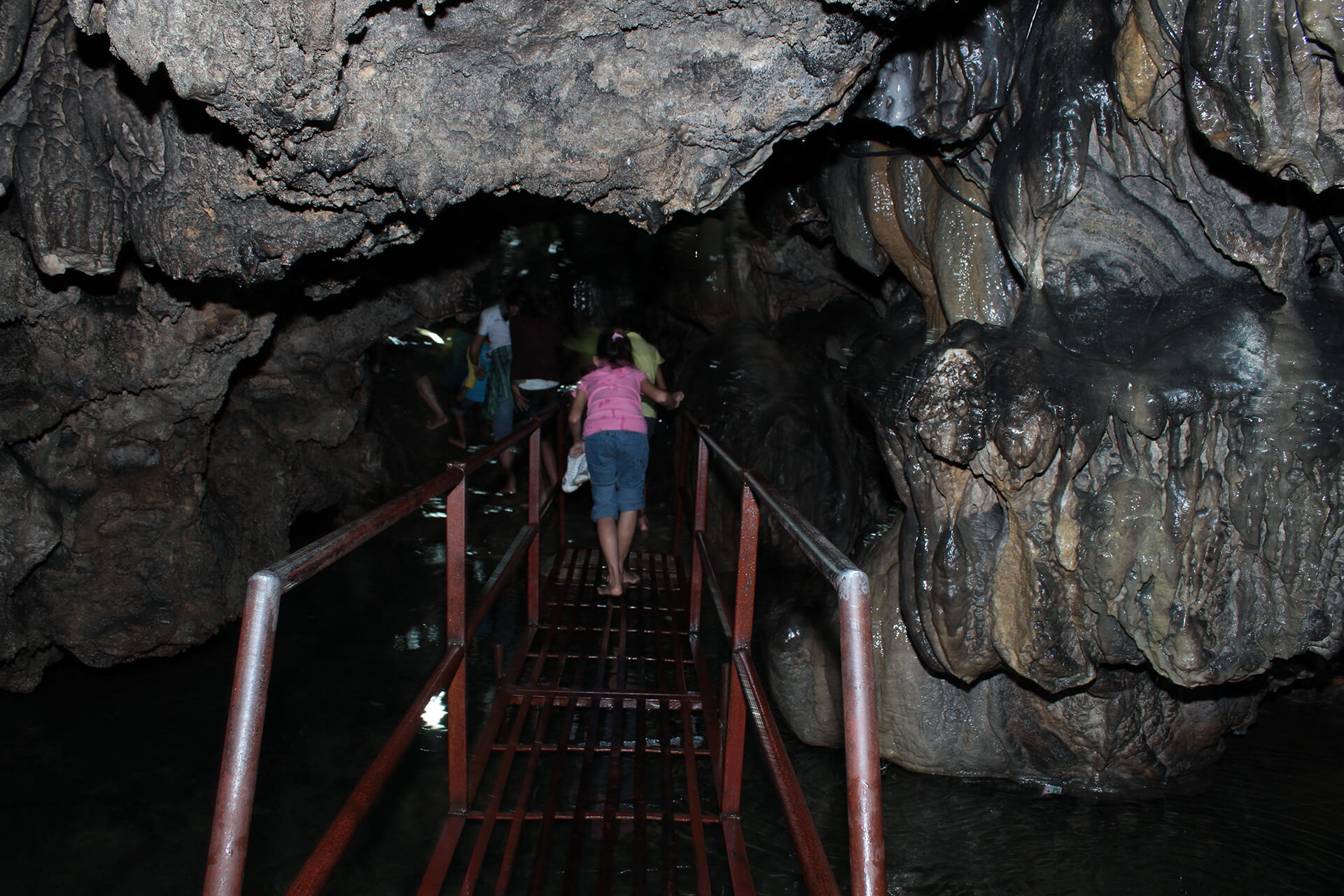 MAWSMAI CAVE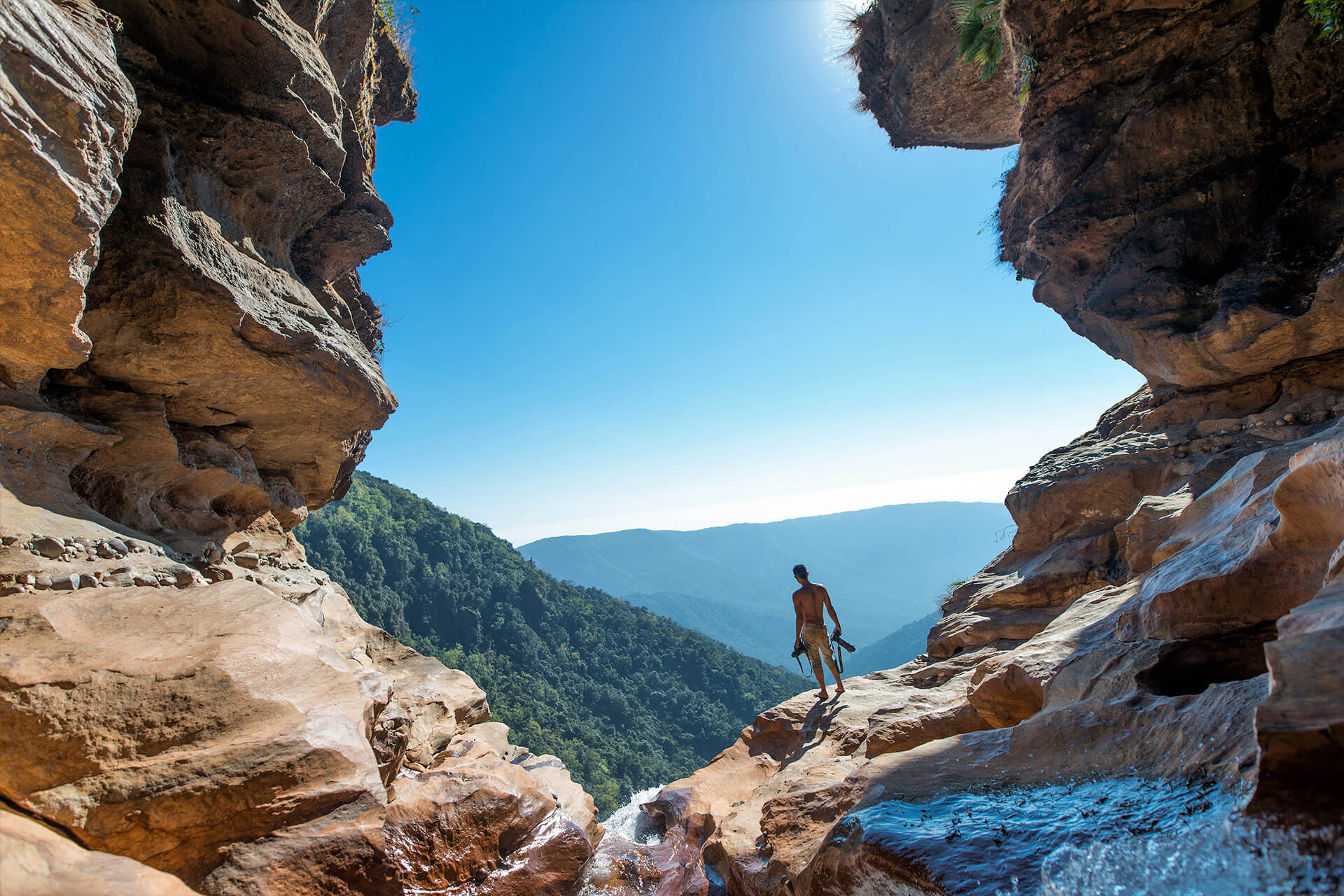 NOH KA LIKAI FALLS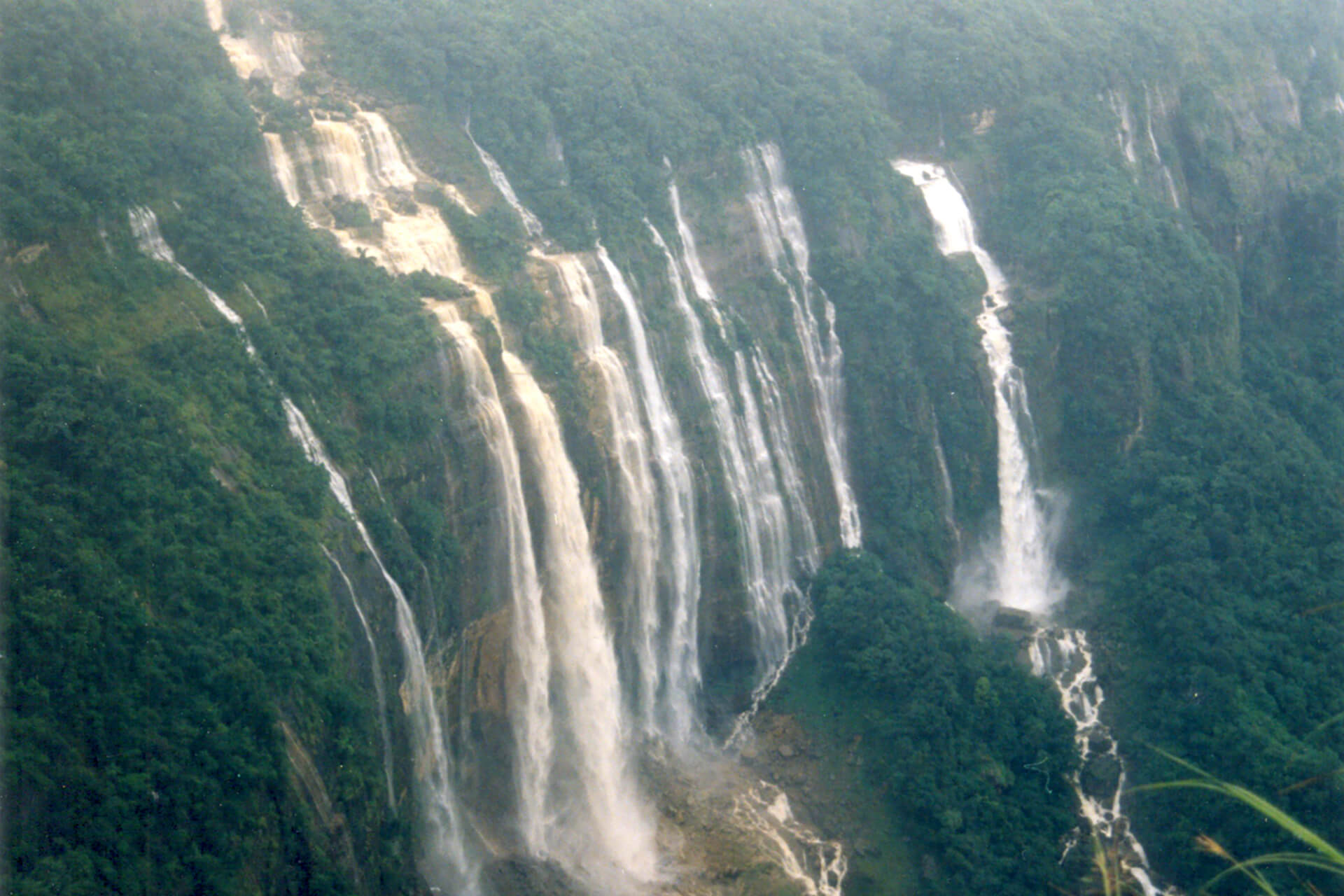 NOH SNGITHIANG FALLS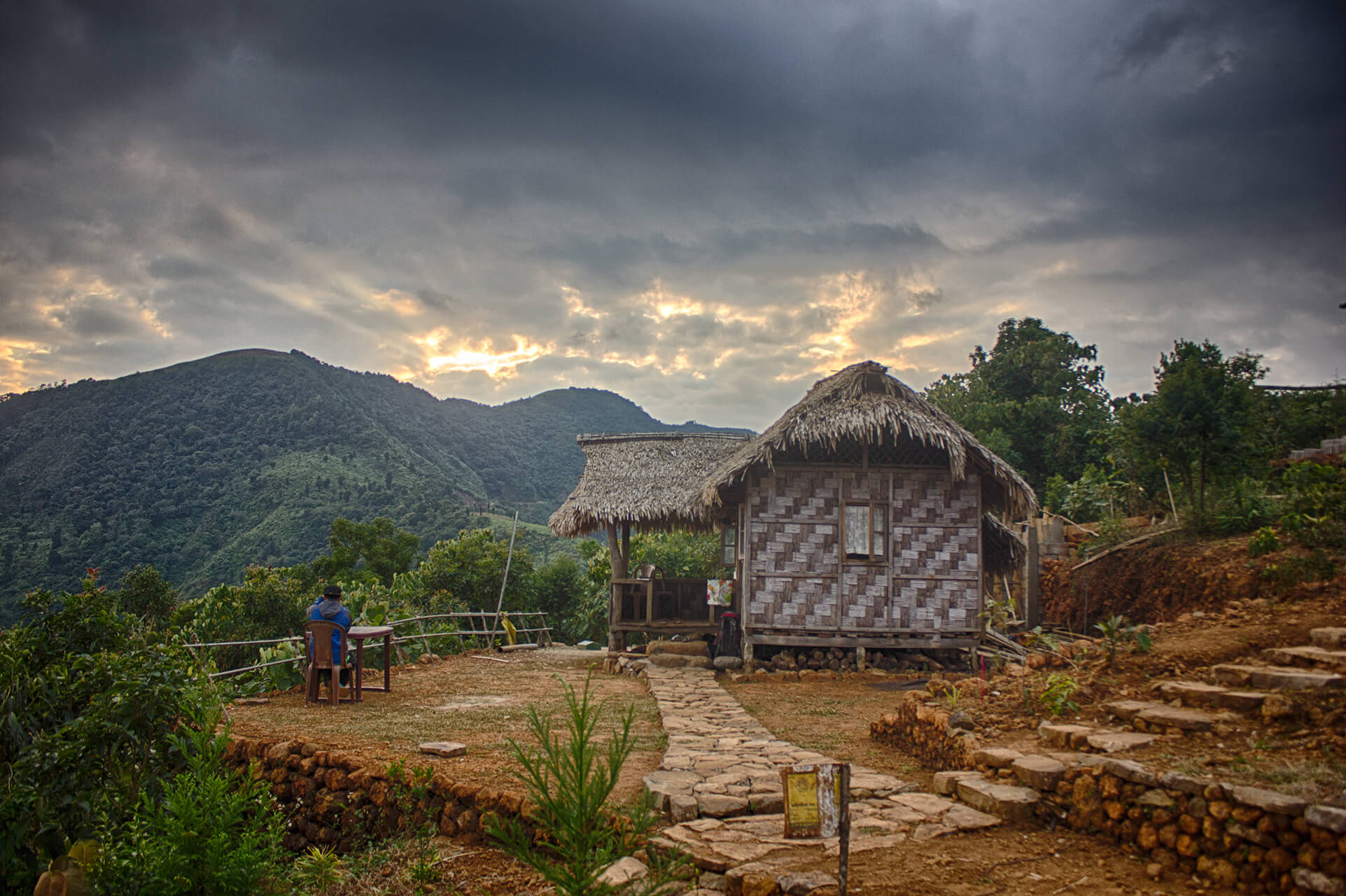 KHAT-AR-SHNONG, KONGTHONG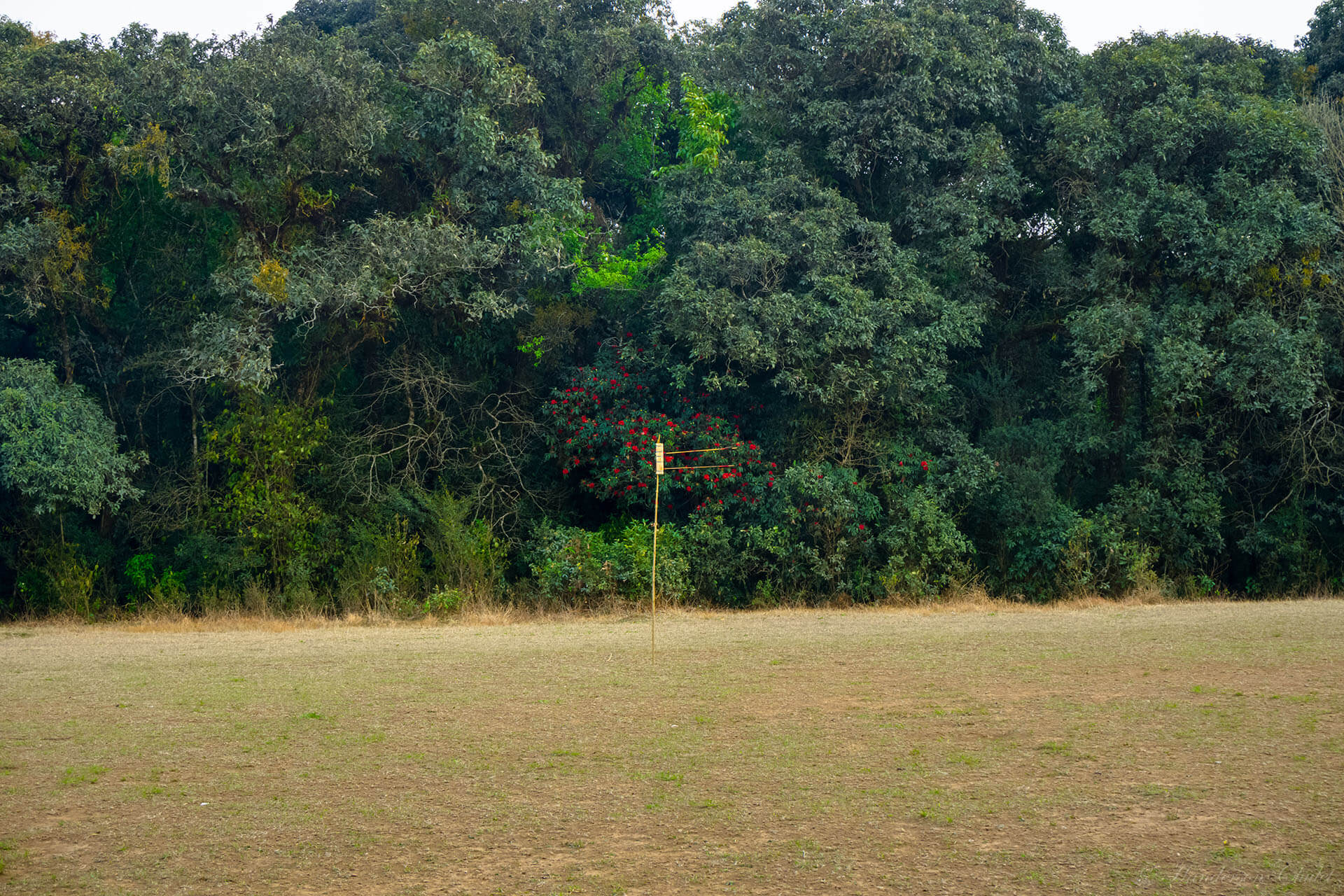 MAWPHLANG SACRED GROVES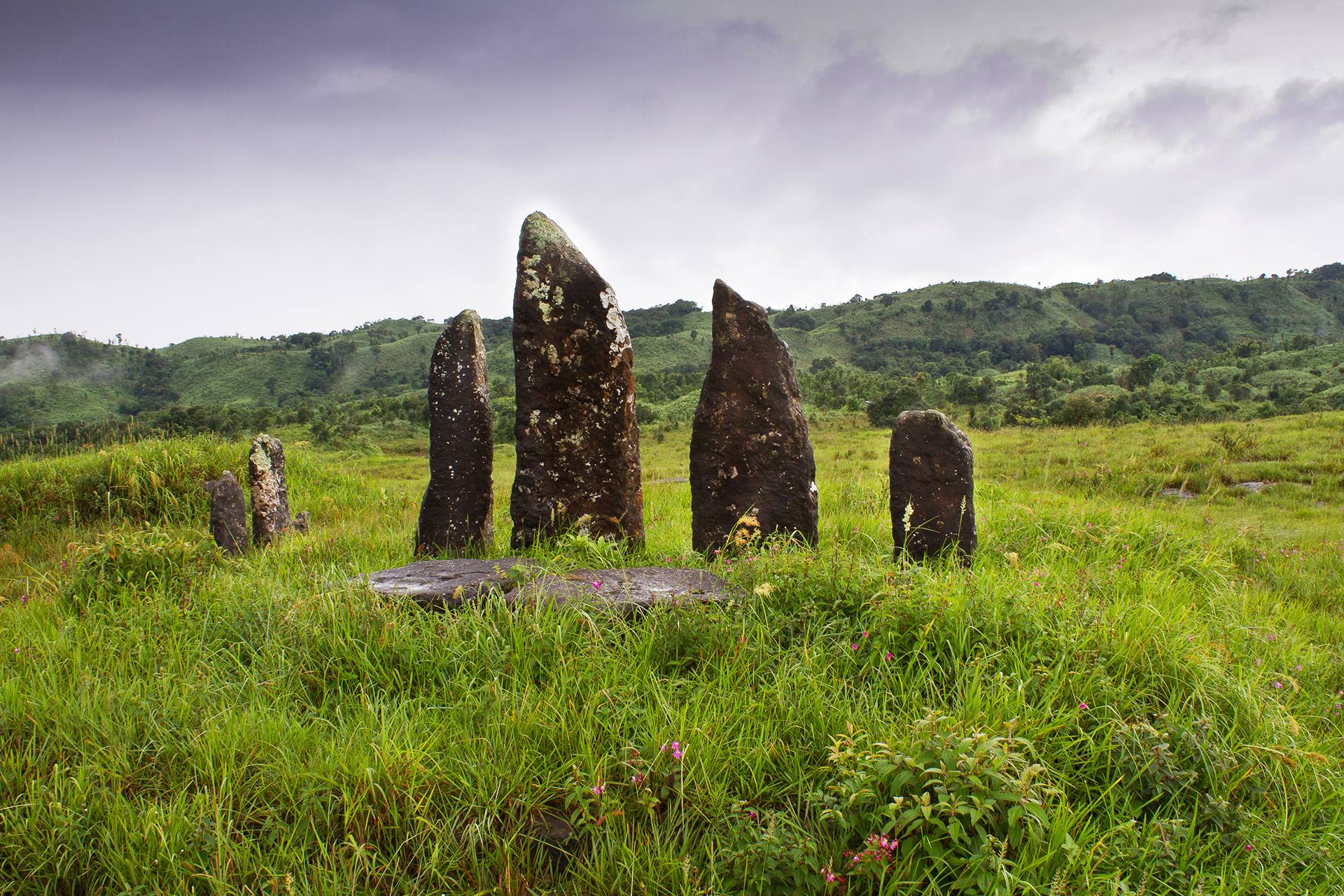 PYNURSLA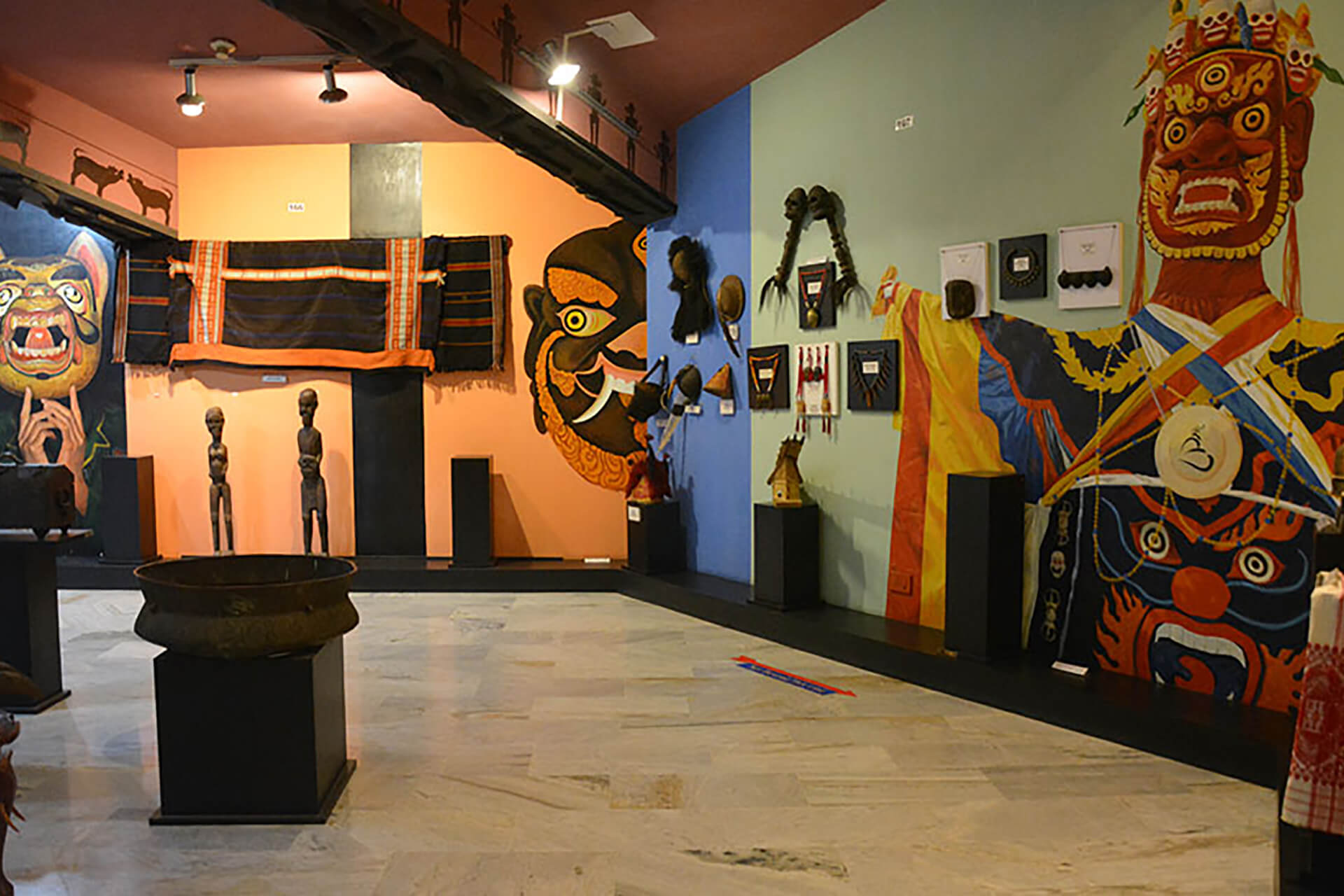 DON BOSCO MUSEUM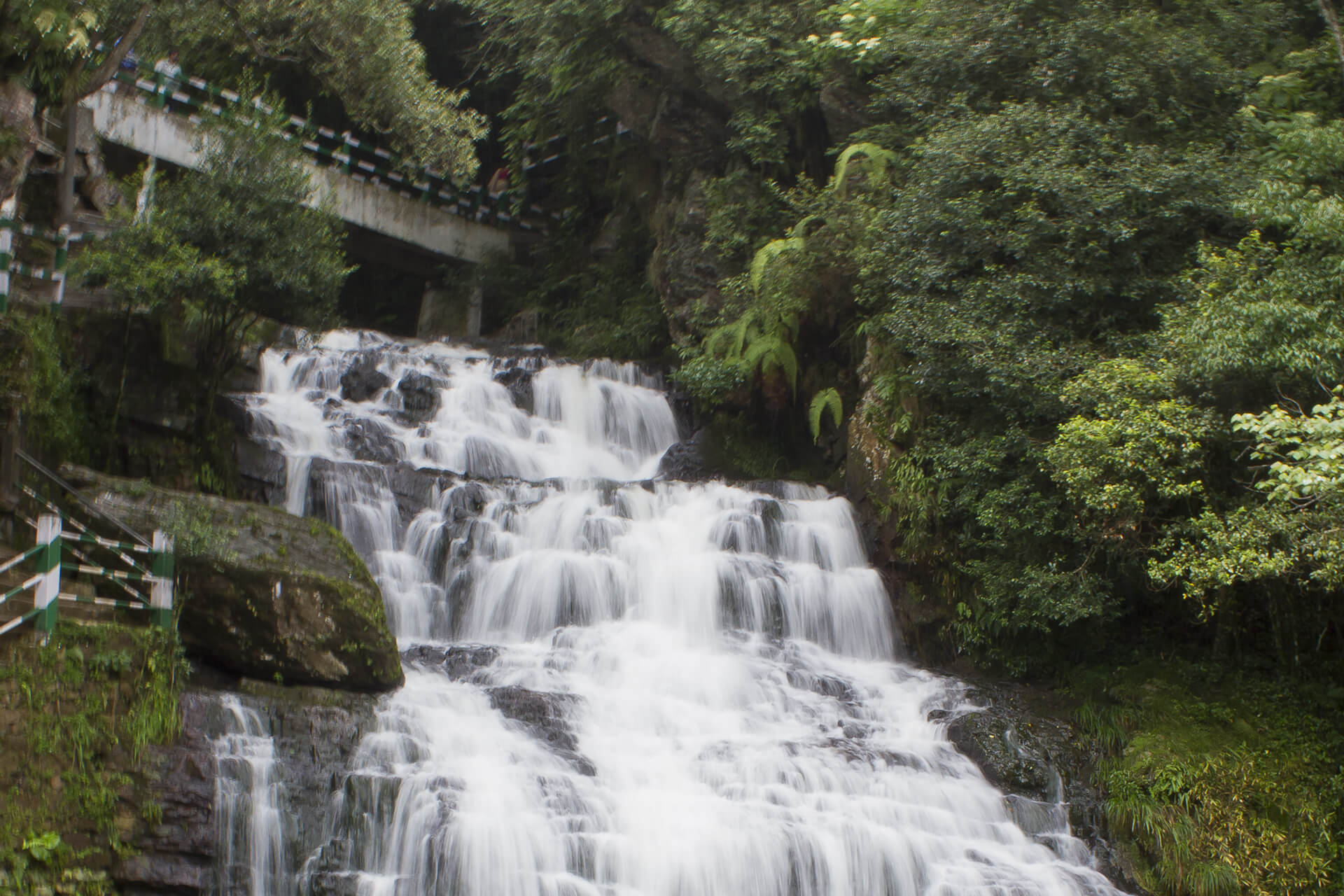 ELEPHANT FALLS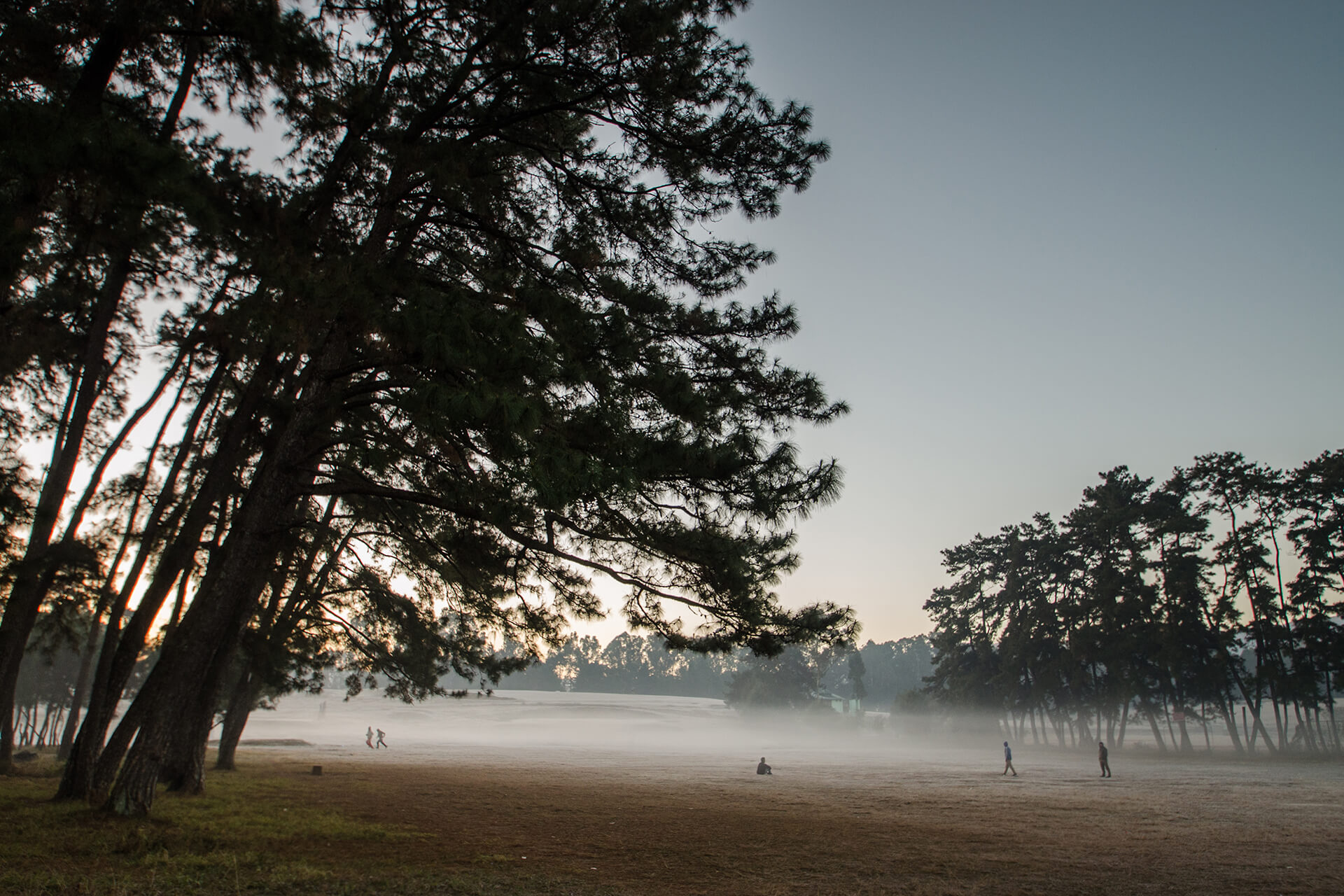 GOLF LINKS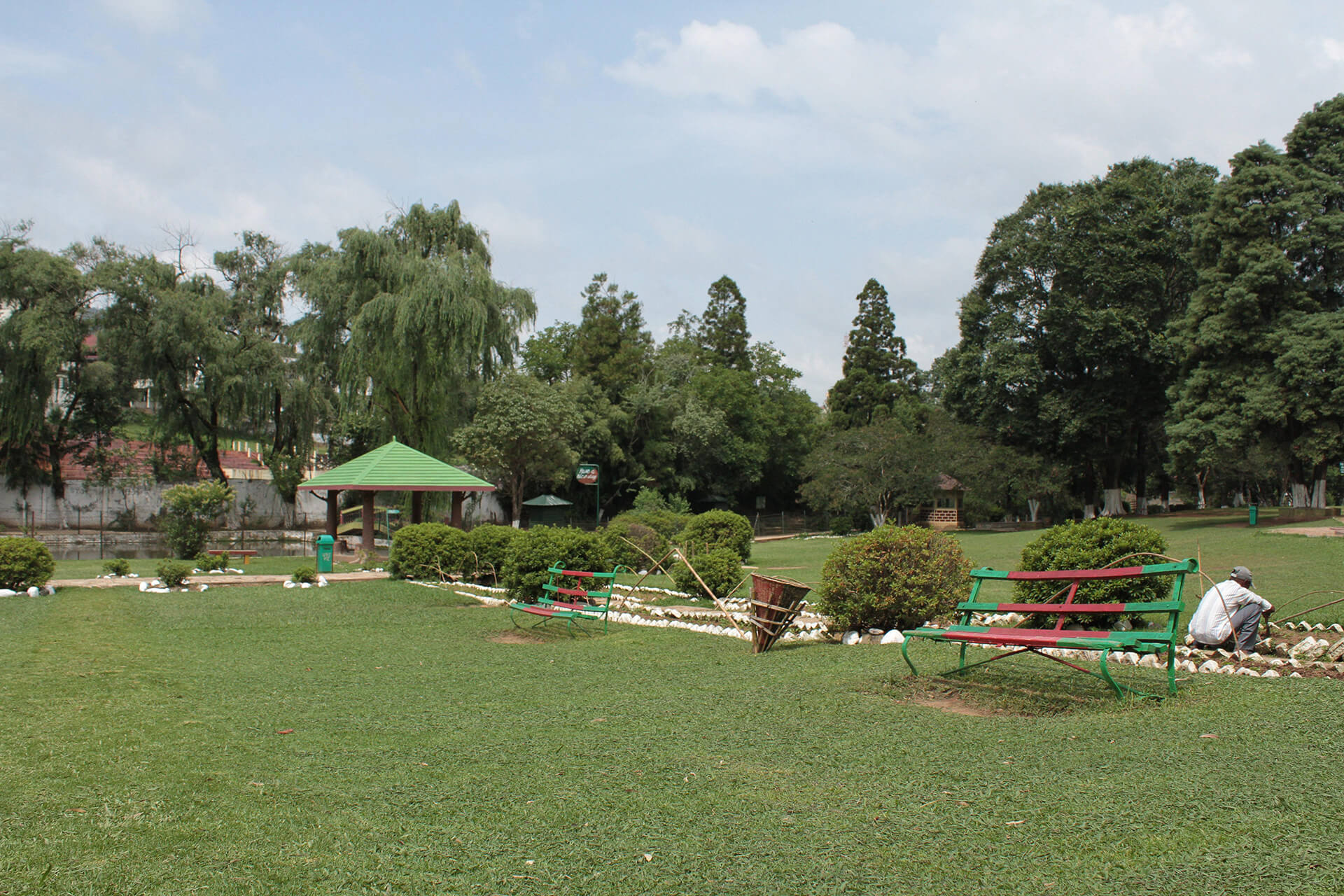 PHAN NONGLAIT PARK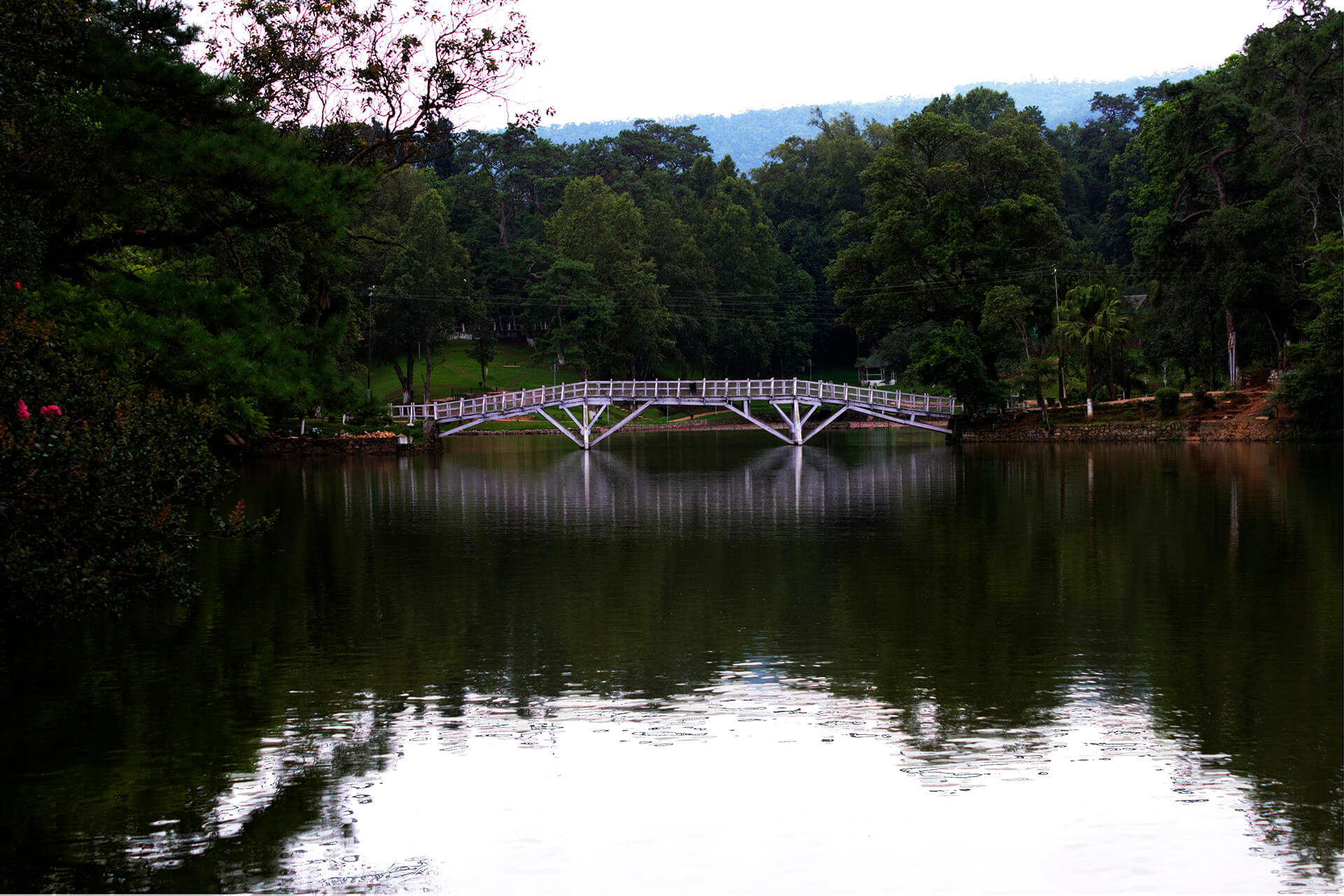 WARDS LAKE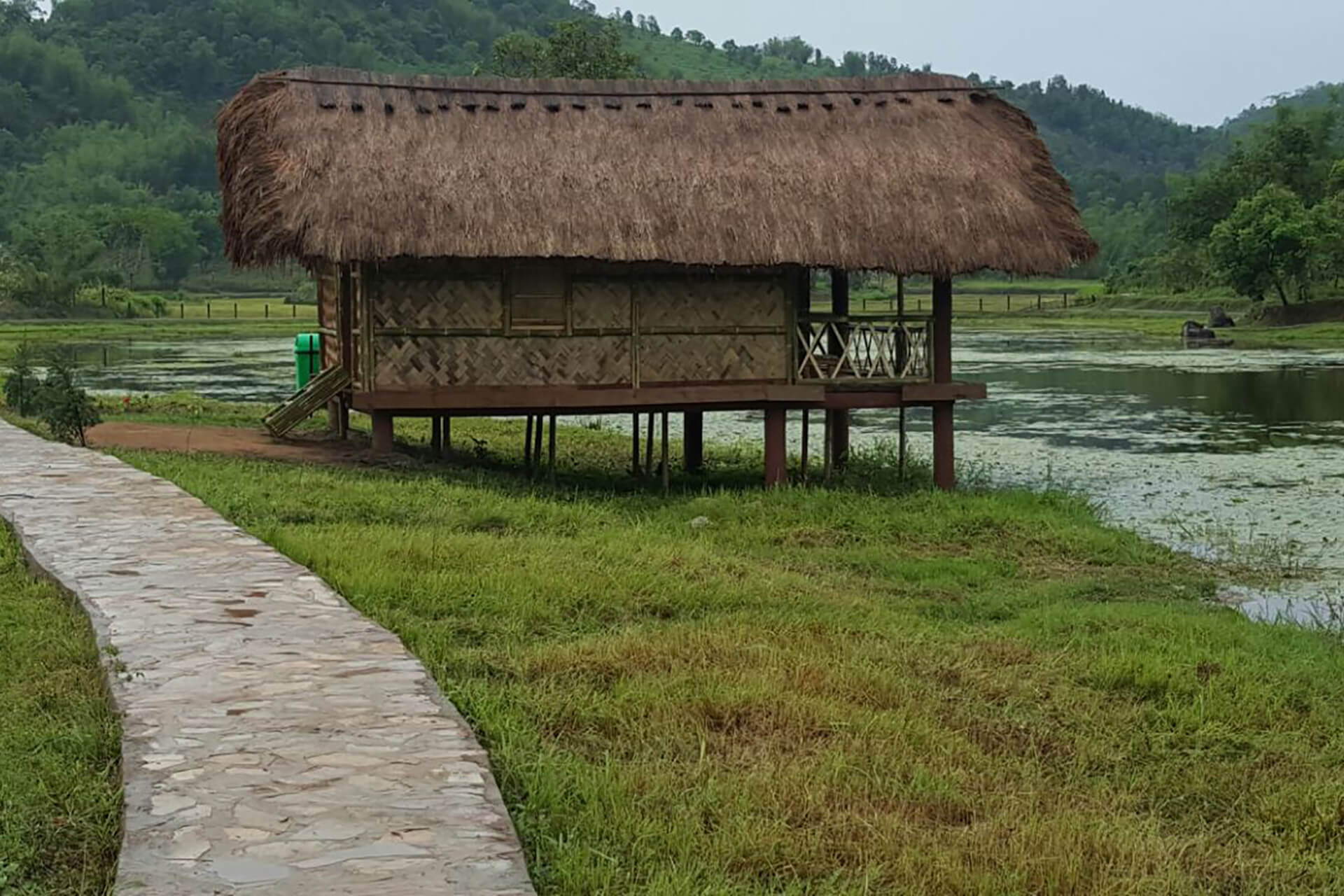 MARNGAR LAKE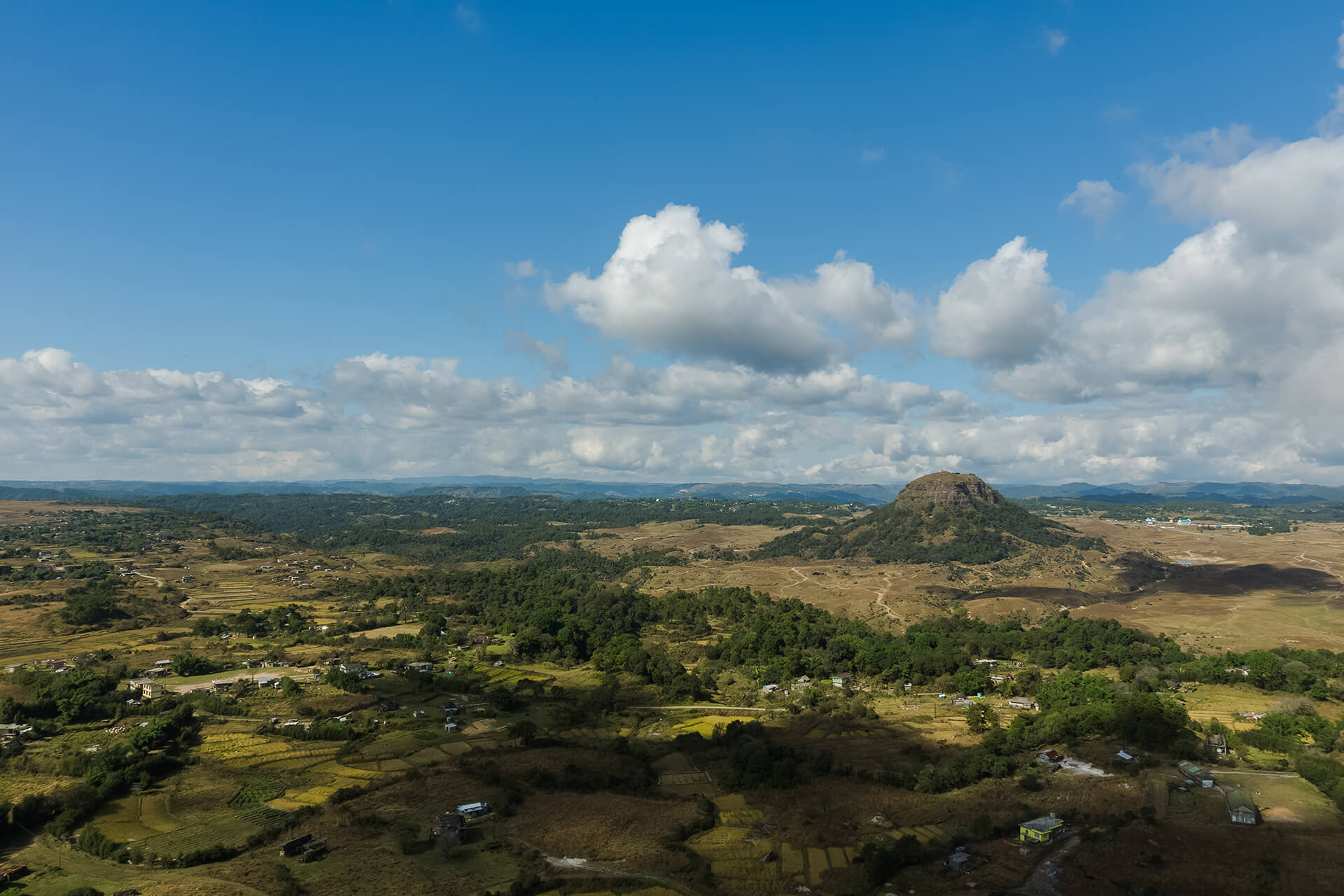 MAWSYNRAM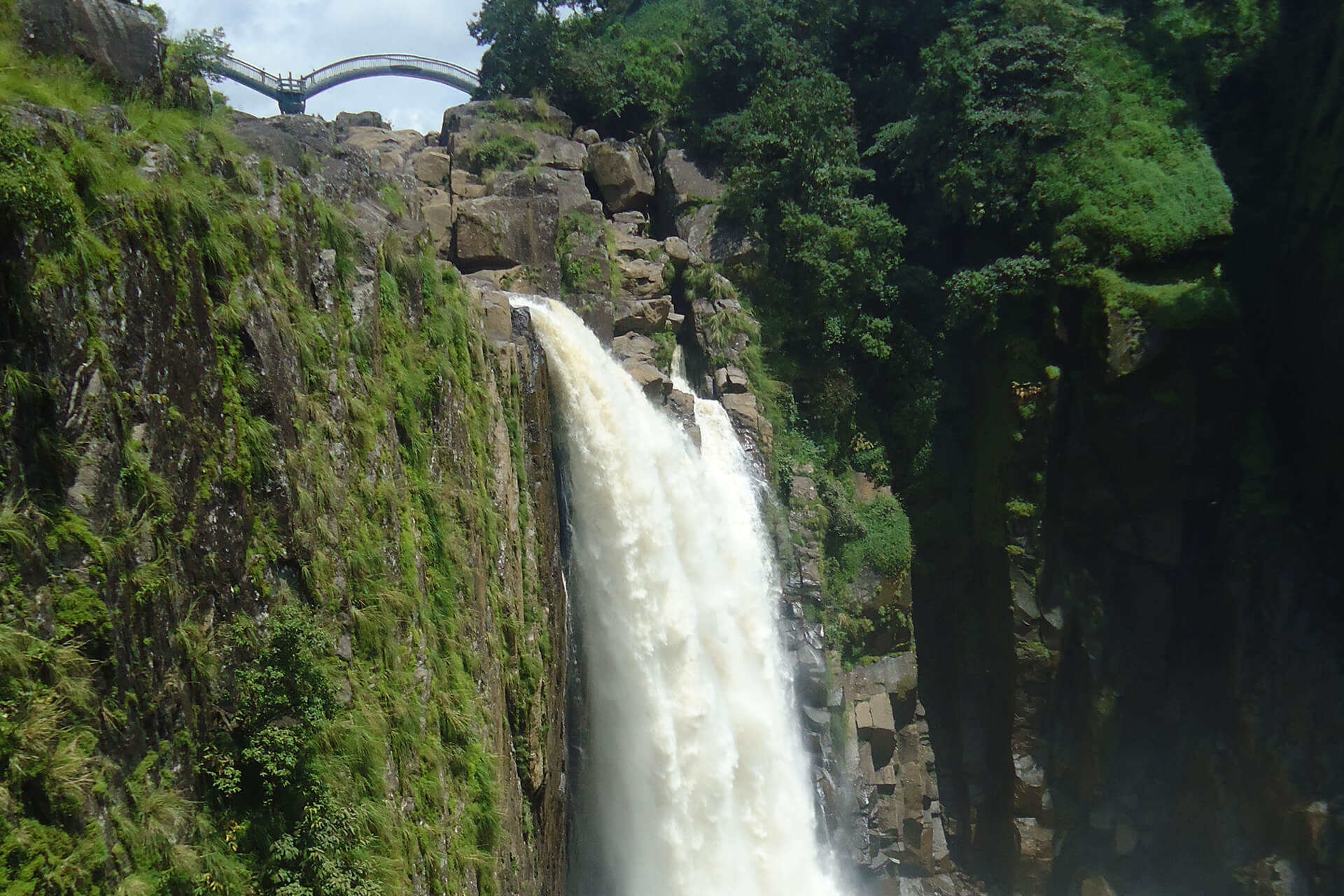 WEINIA FALLS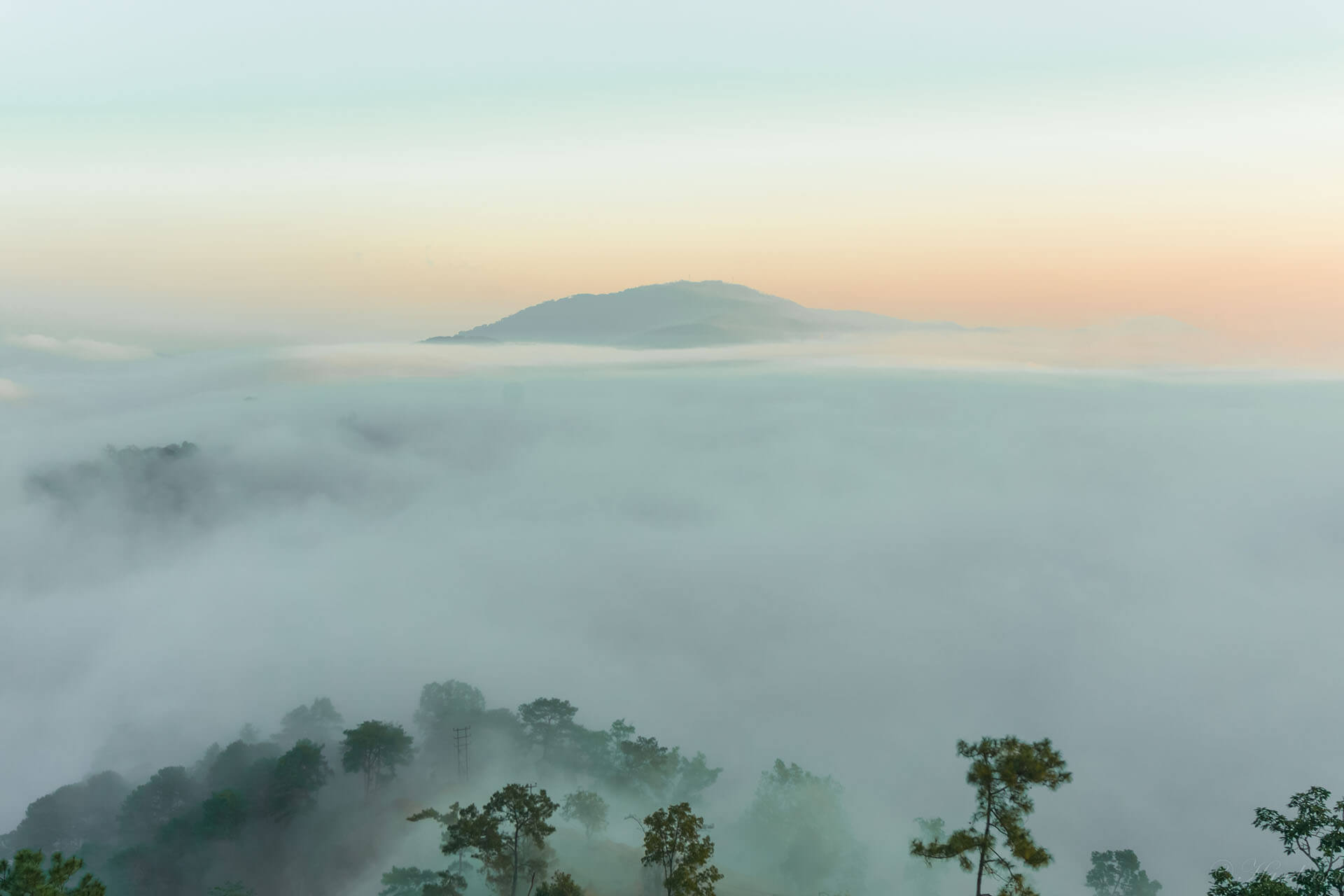 LUM SOHPETBNENG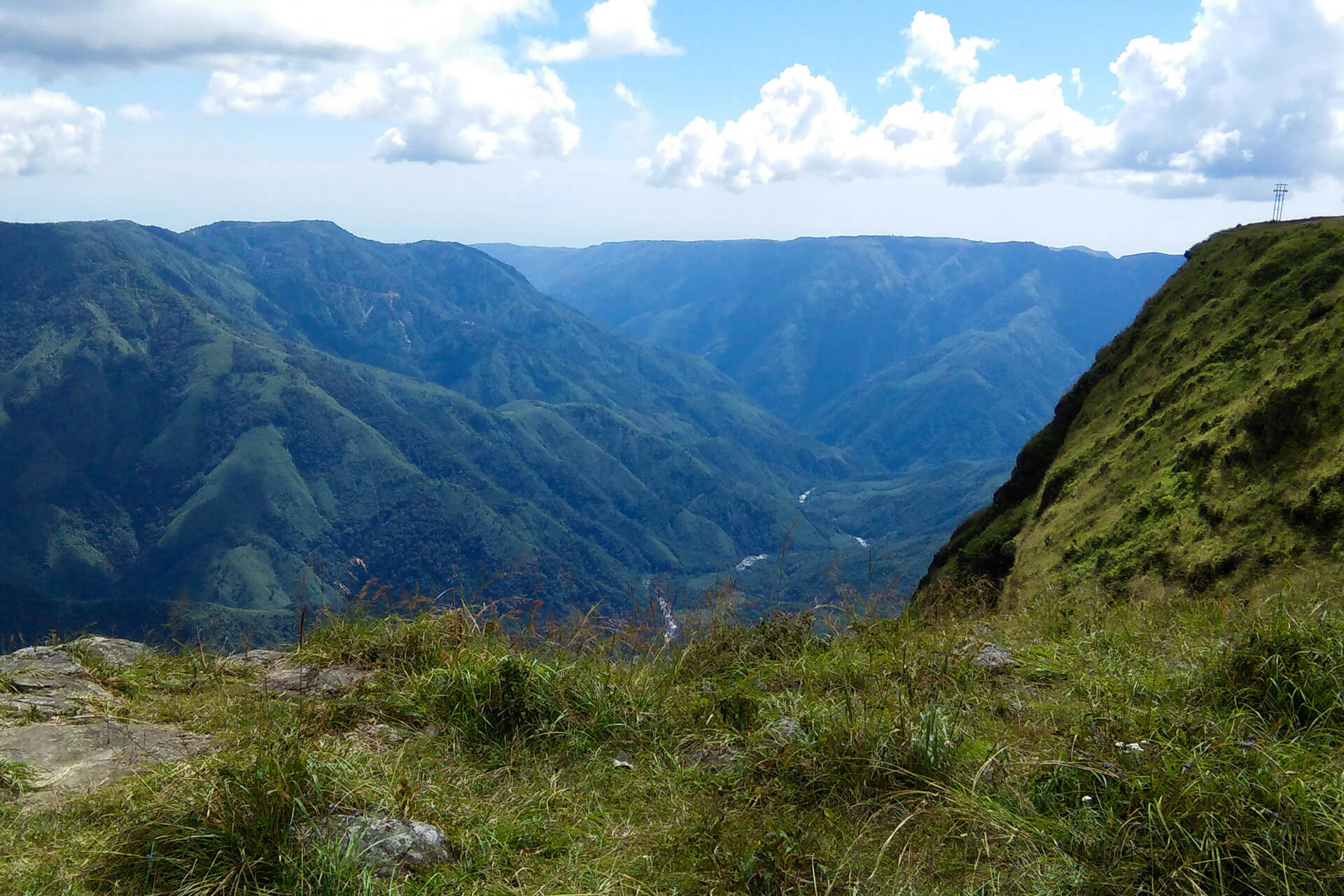 LAITLUM & SMIT
GARO HILLS
'Wild and verdant' is an apt phrase to sum up the Garo Hills. This western chunk of Meghalaya is home to most of the wild species that are found in the state – from wild pachyderm herds and the enigmatic Hoolock gibbon to elusive predators. The Nokrek Biosphere Reserve is one of the most prized eco-systems in the country while Balpakram is not only an adventurer's delight, it is also home to many myths and legends. Angling enthusiasts will love exploring the riverine patches and the Garo Hills is also known for its unique traditions and cuisine.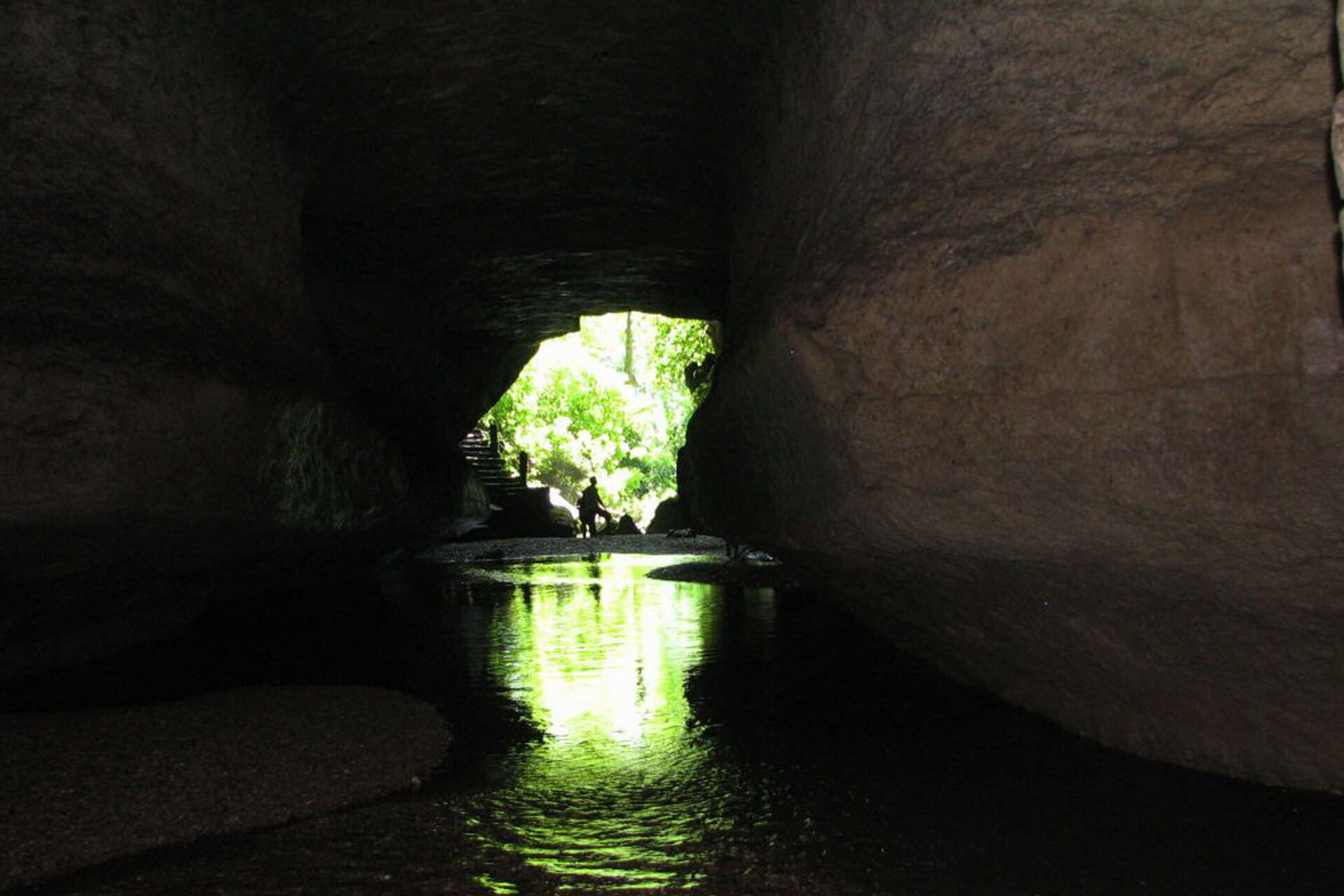 SIJU CAVES AND ROCK FORMATIONS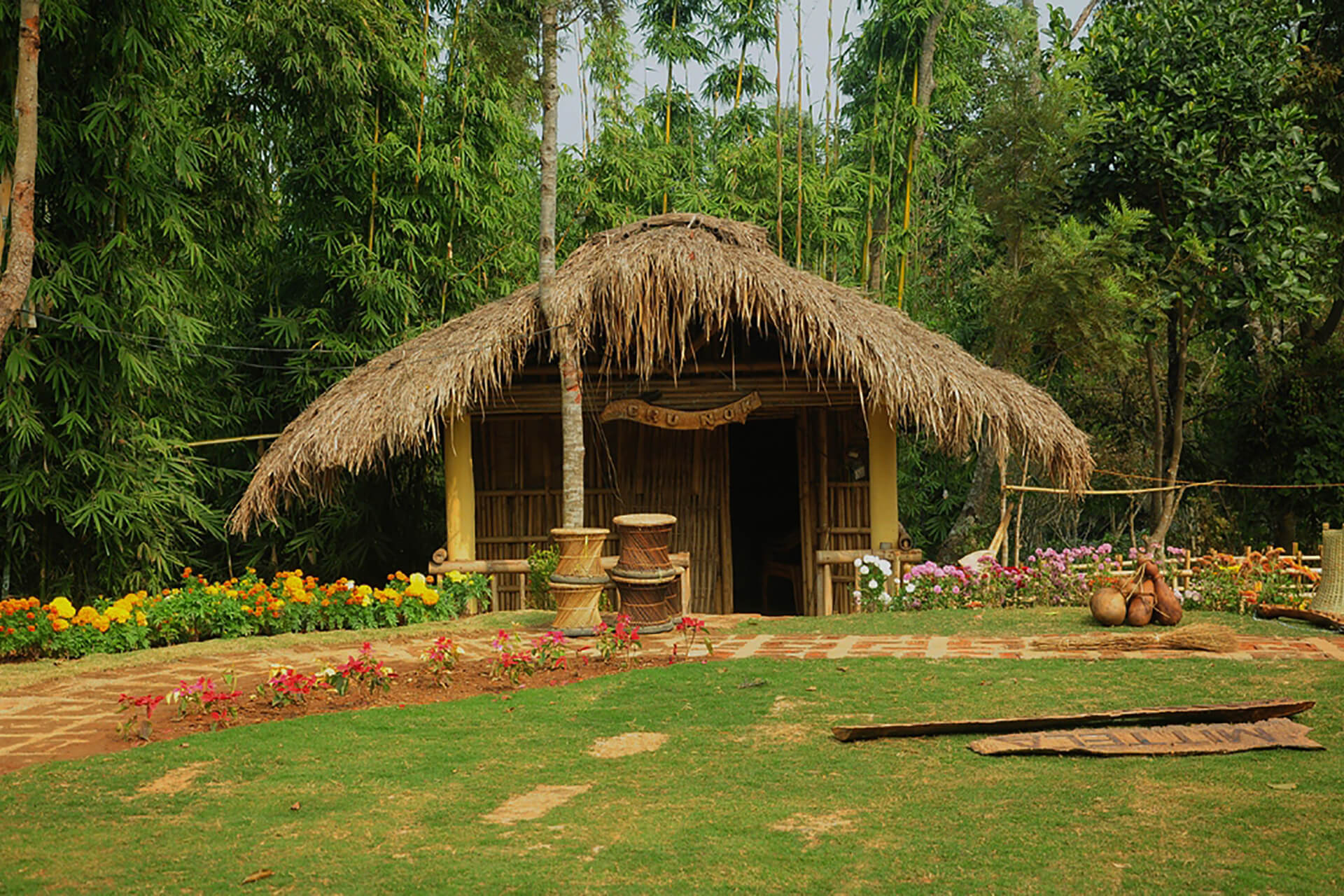 CHANDIGRE RURAL TOURIST RESORT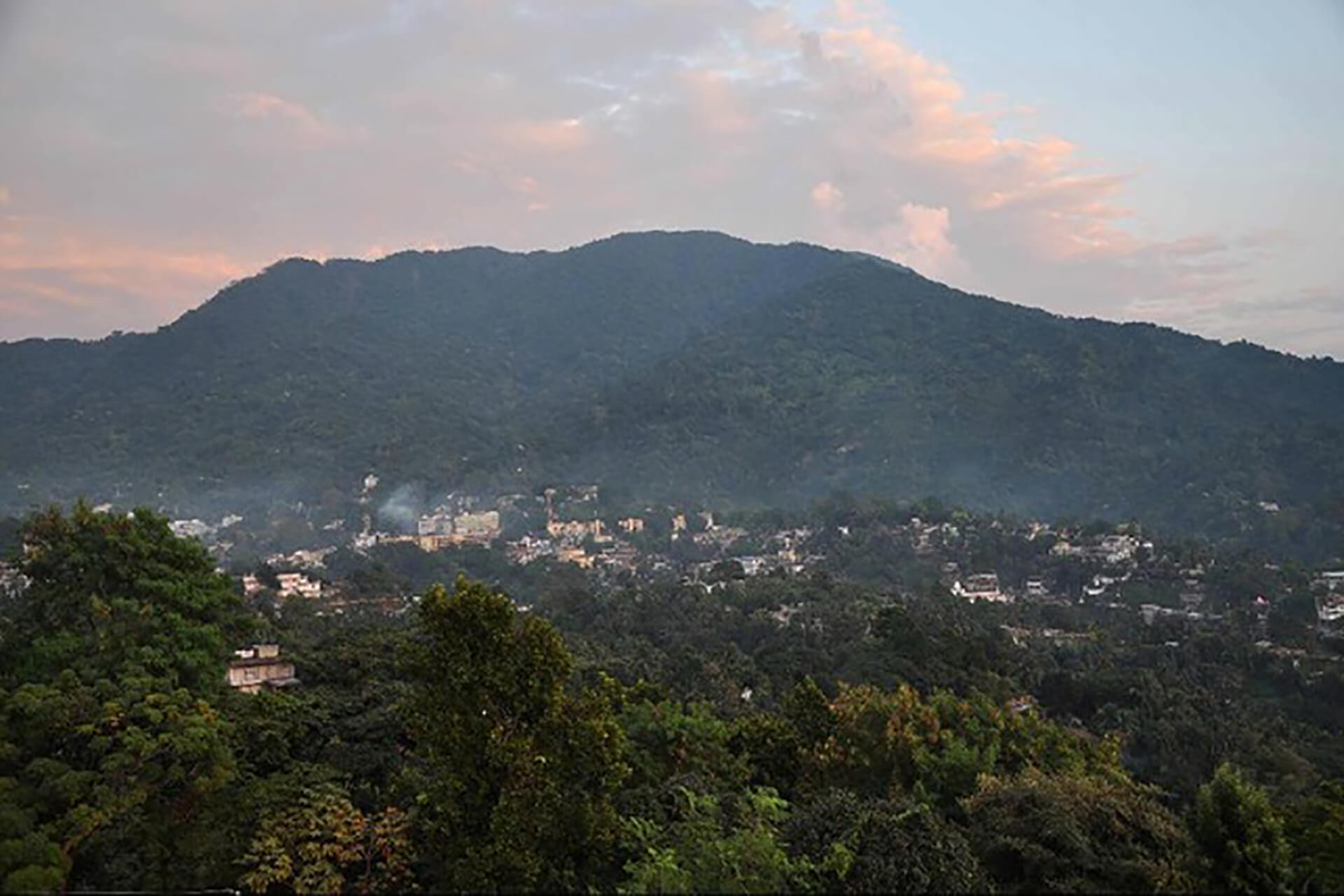 TURA PEAK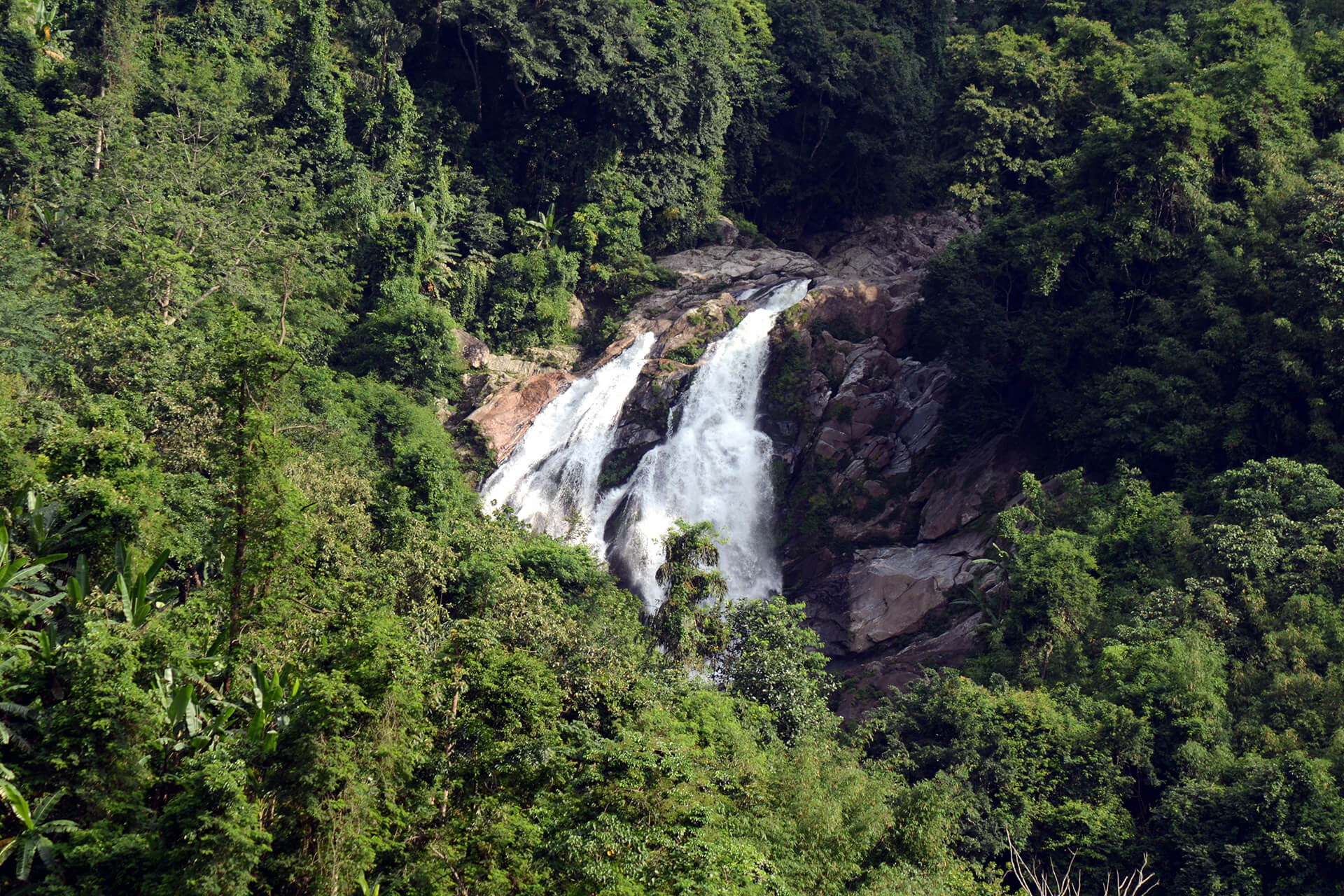 RONGBANGDARE WATERFALLS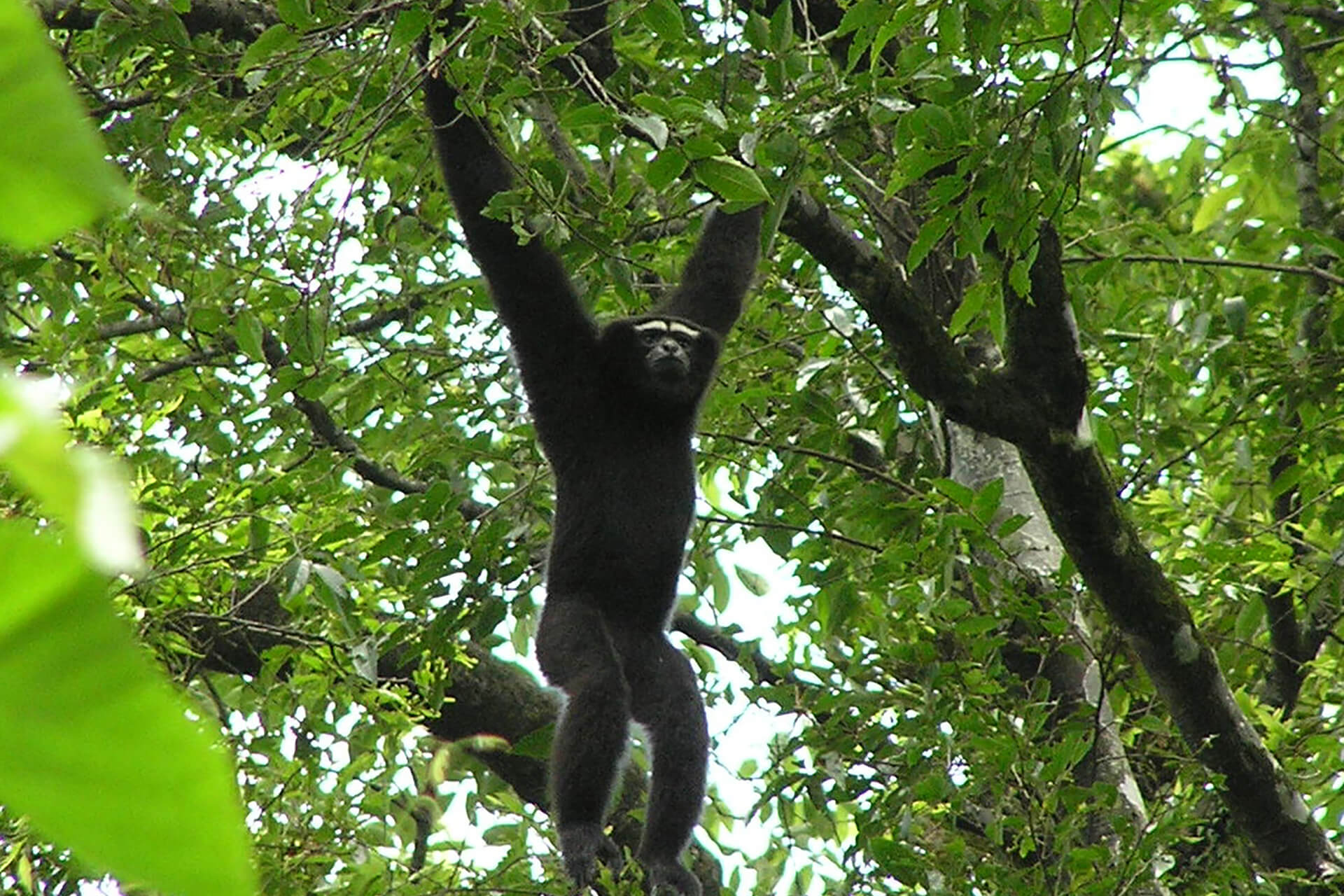 NOKREK BIOSPHERE RESERVE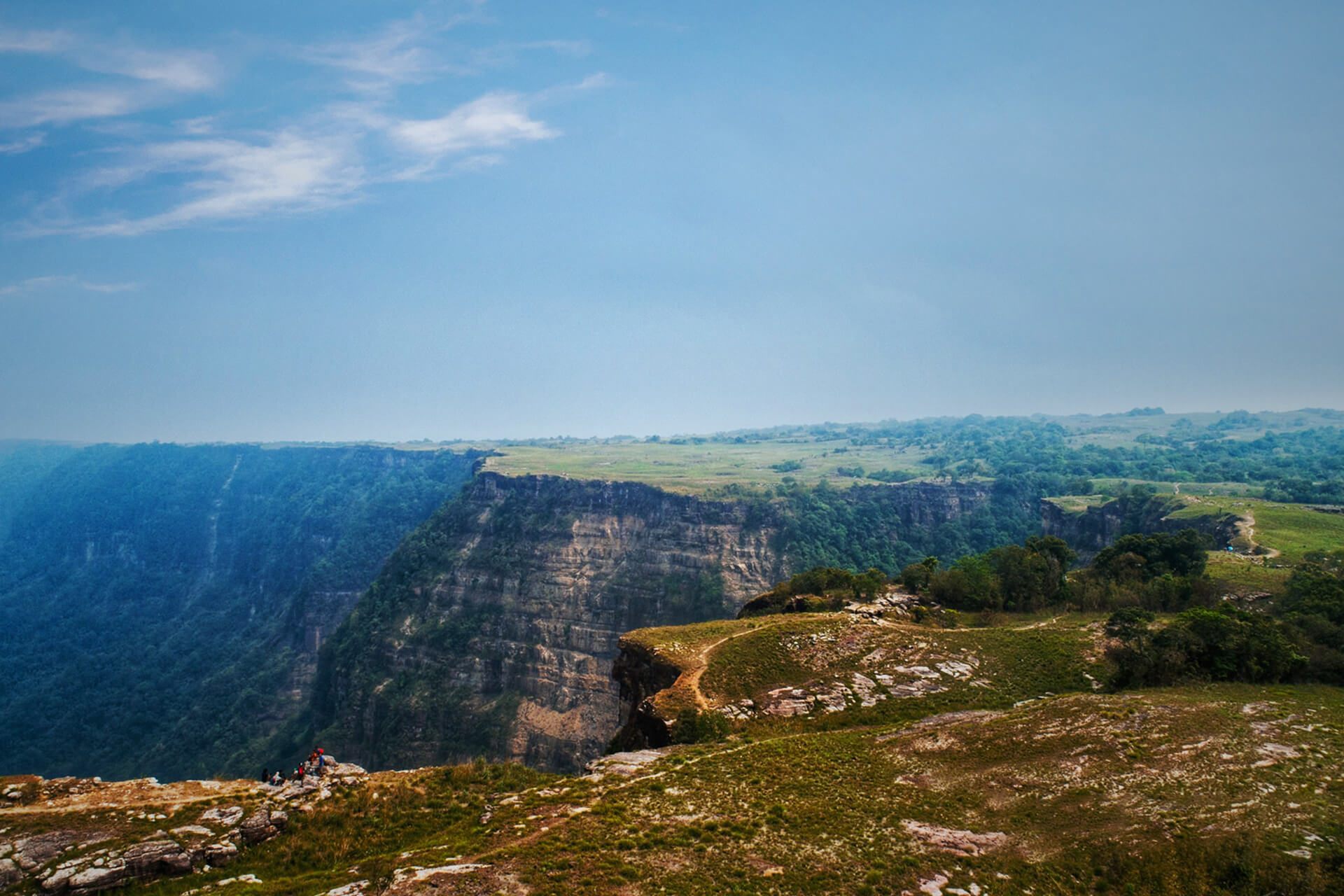 BALPAKRAM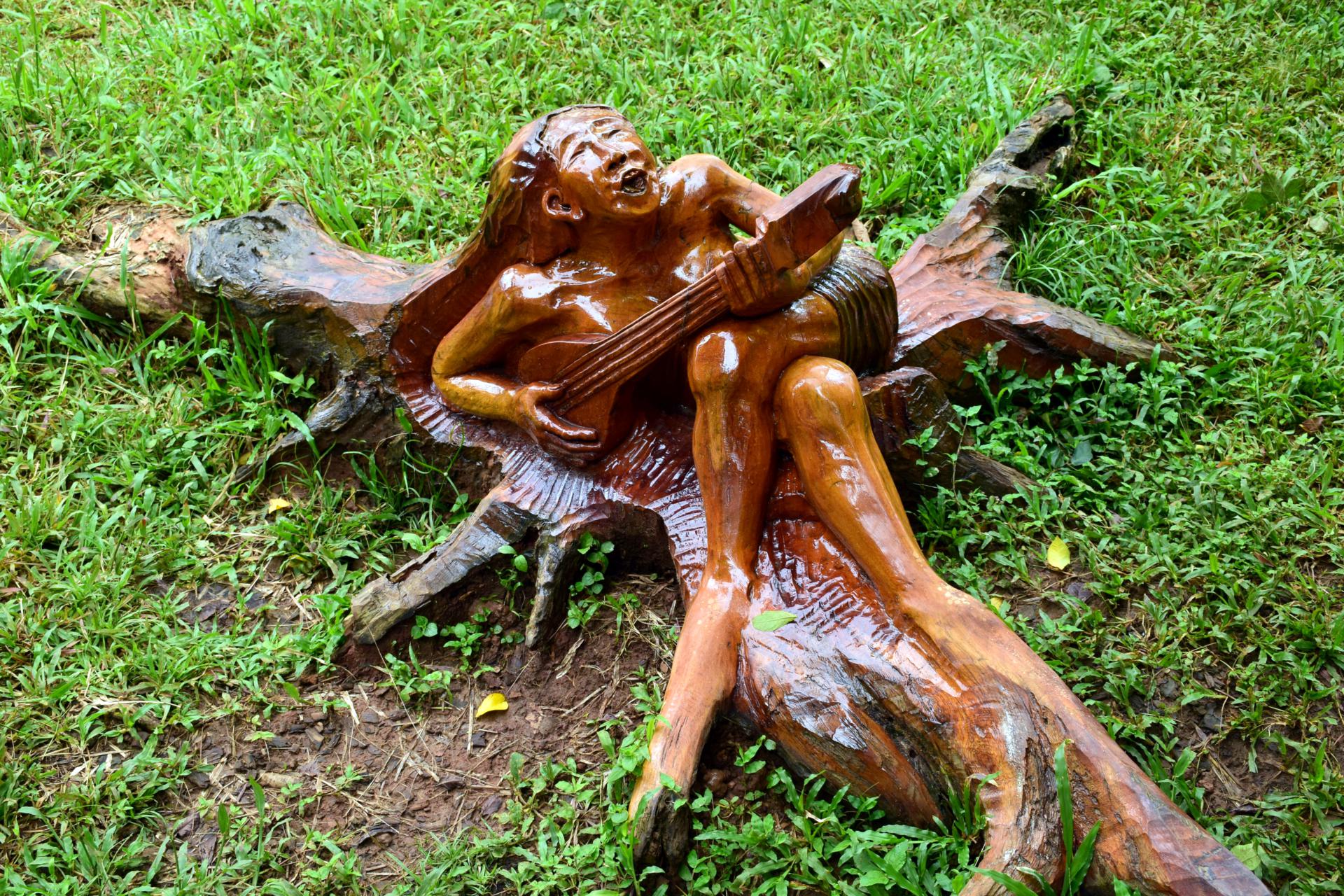 AMINDA RANGSA ART VILLAGE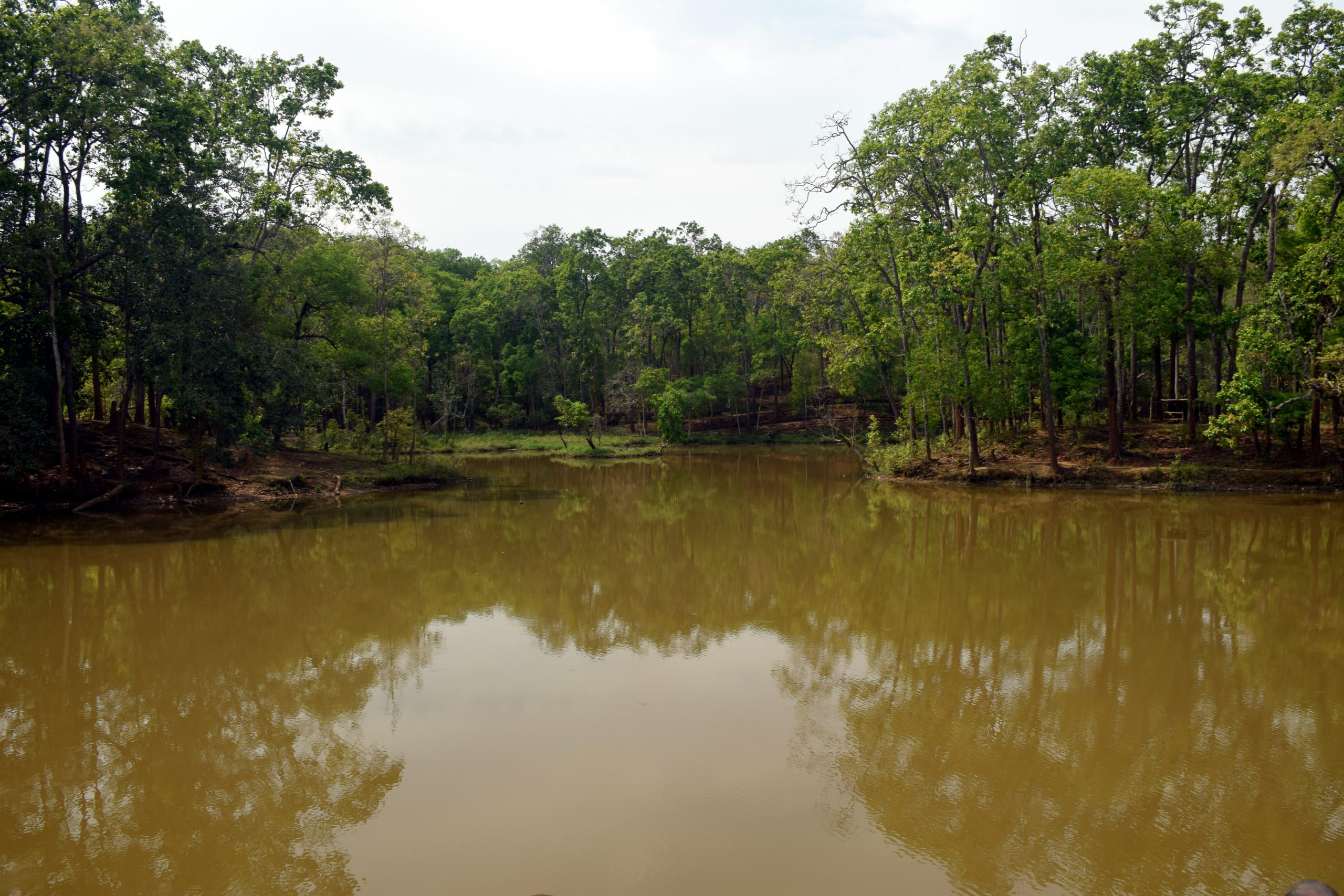 TASEK LAKE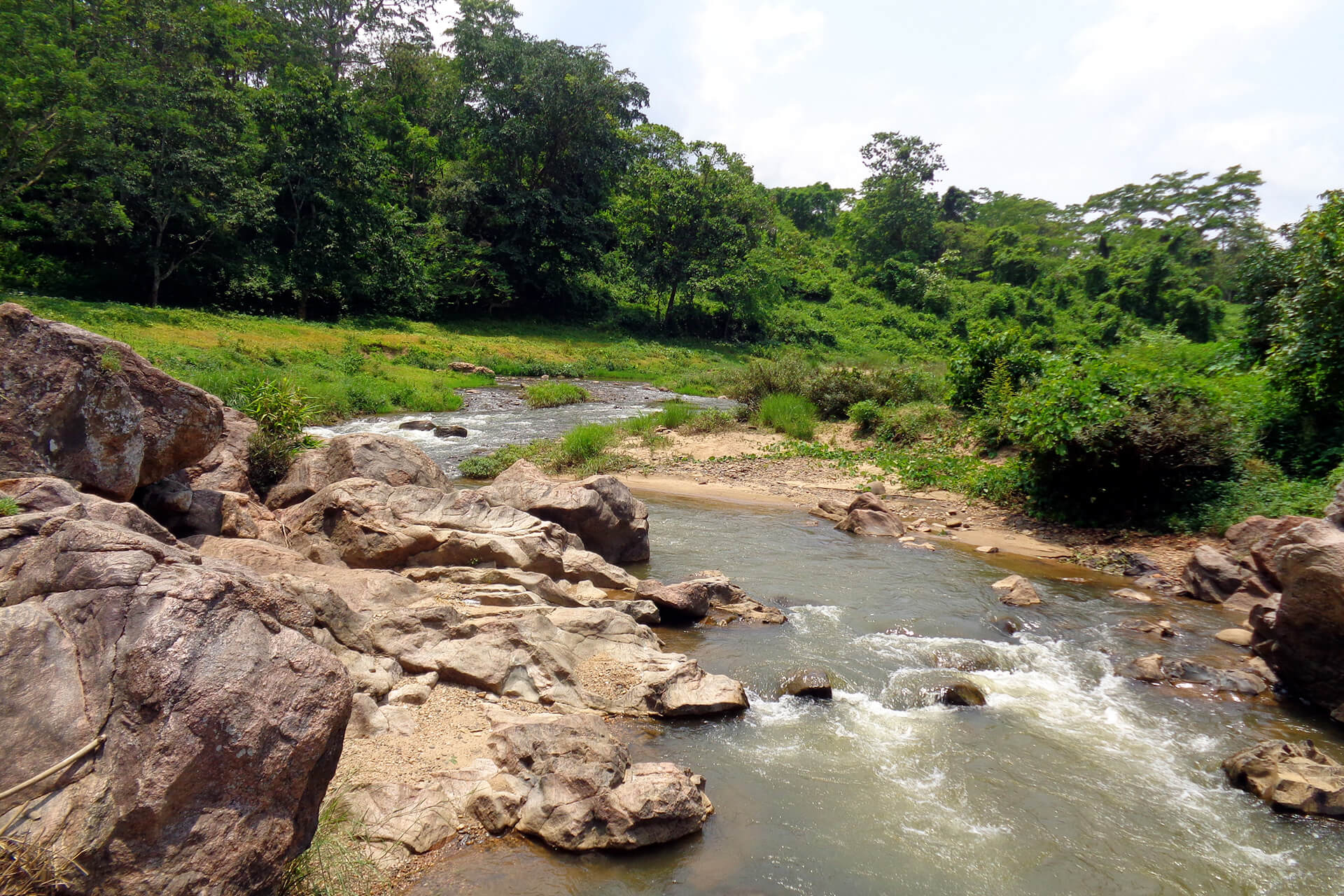 CHIBRAGRE PICNIC SPOT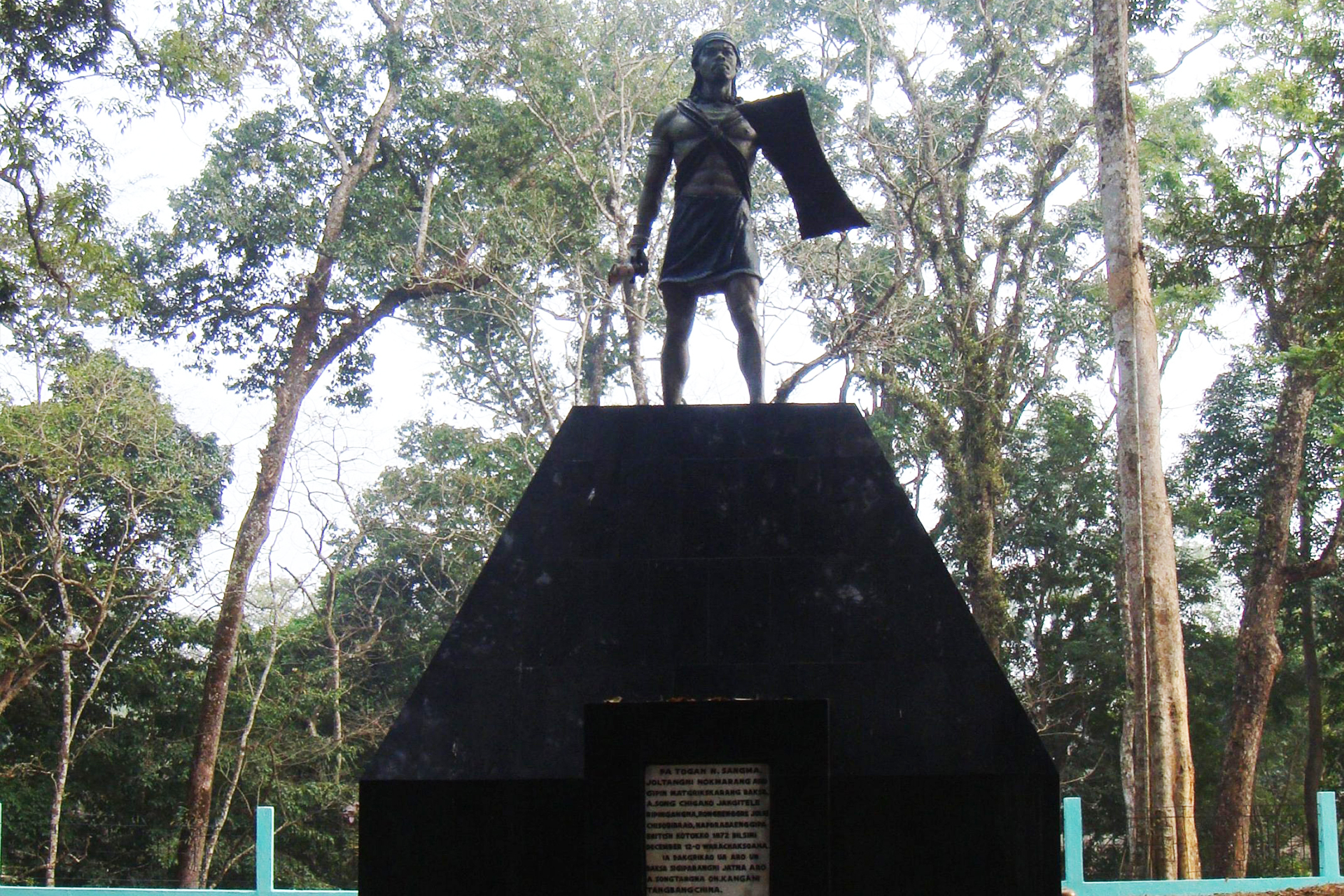 CHISOBIBRA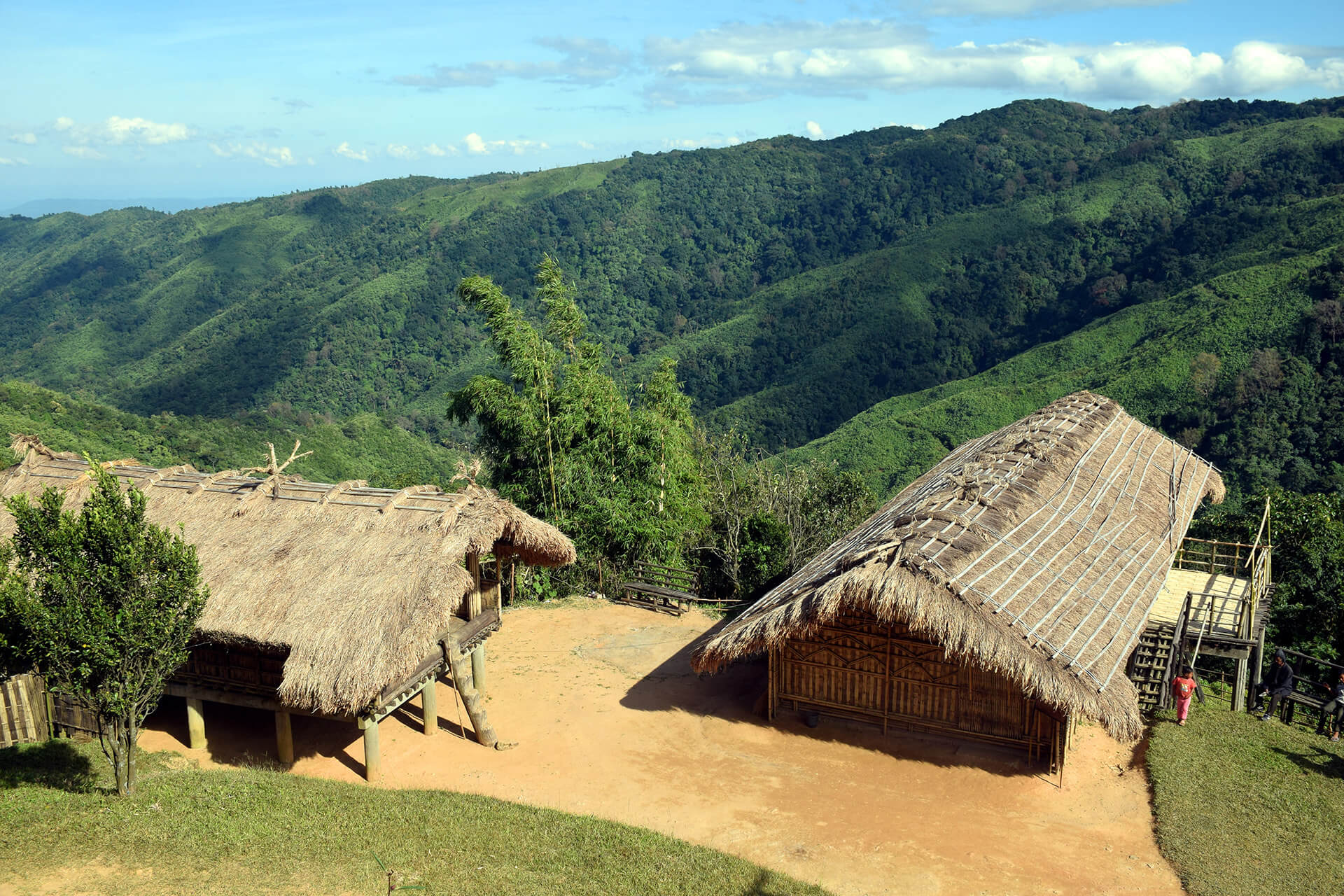 DARIBOKGRE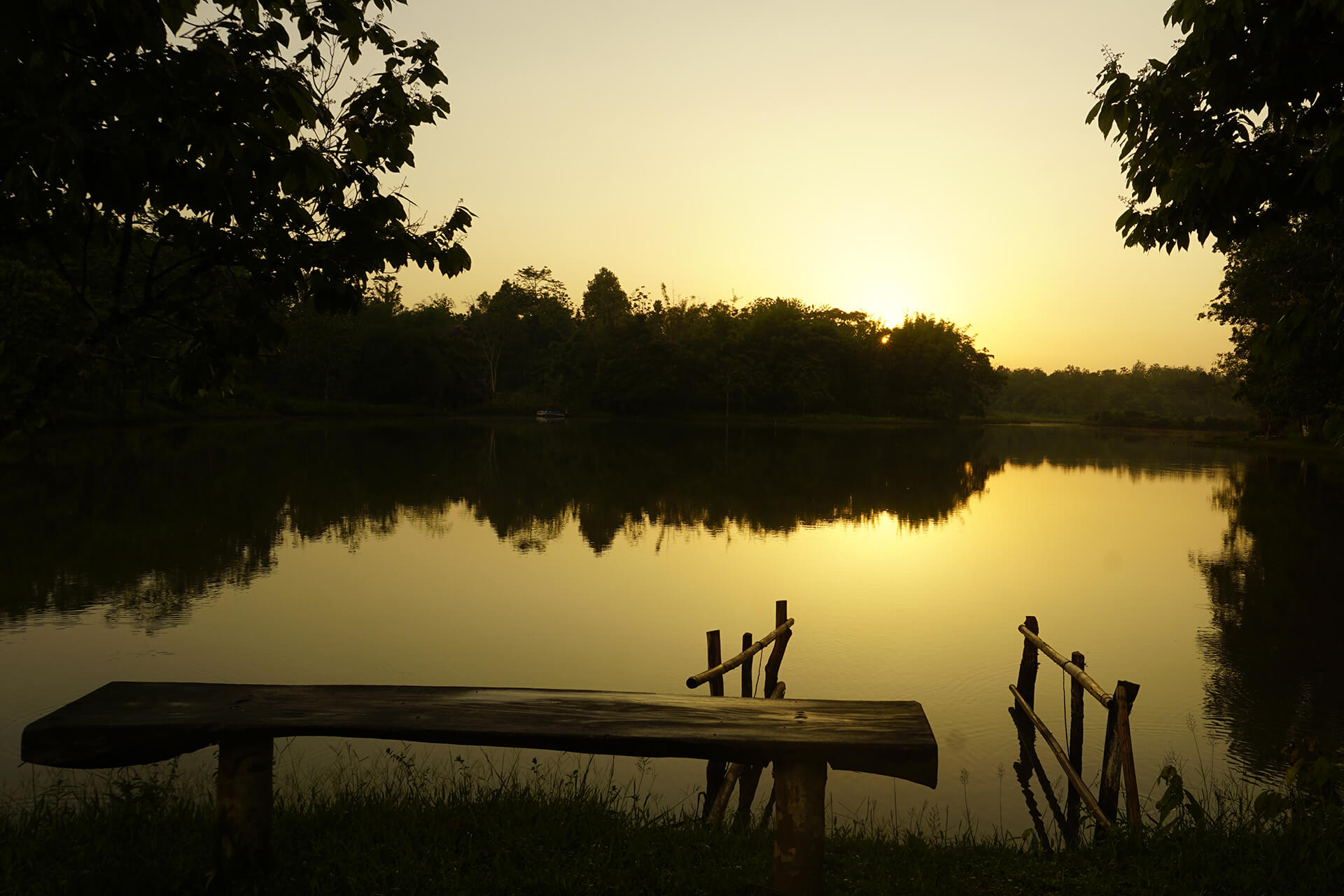 MEMO LAKE